Overview
Upon purchasing the home, the client jumped at the chance to enhance the outdoor spaces. The project started with a built-in grill counter on the patio for easy access grilling all year round. The white brick was selected to match the house and garage.
Next, the focus fell on the garage deck. Our client needed a space that the entire family could enjoy and shade was the number one priority. The operable louver shade structure allows the client to control the sun and shade throughout the day. Both the structure and the privacy panels are powder-coated aluminum, meaning low maintenance!
The synthetic turf provides a soft surface for kiddie pools and toys, while the adults can enjoy the custom appliance counter located below the faux greenery TV wall. There's something for everyone!
DETAILS
Neighborhood: Lincoln Park
Size: 400 sq. ft.
Completed: 2021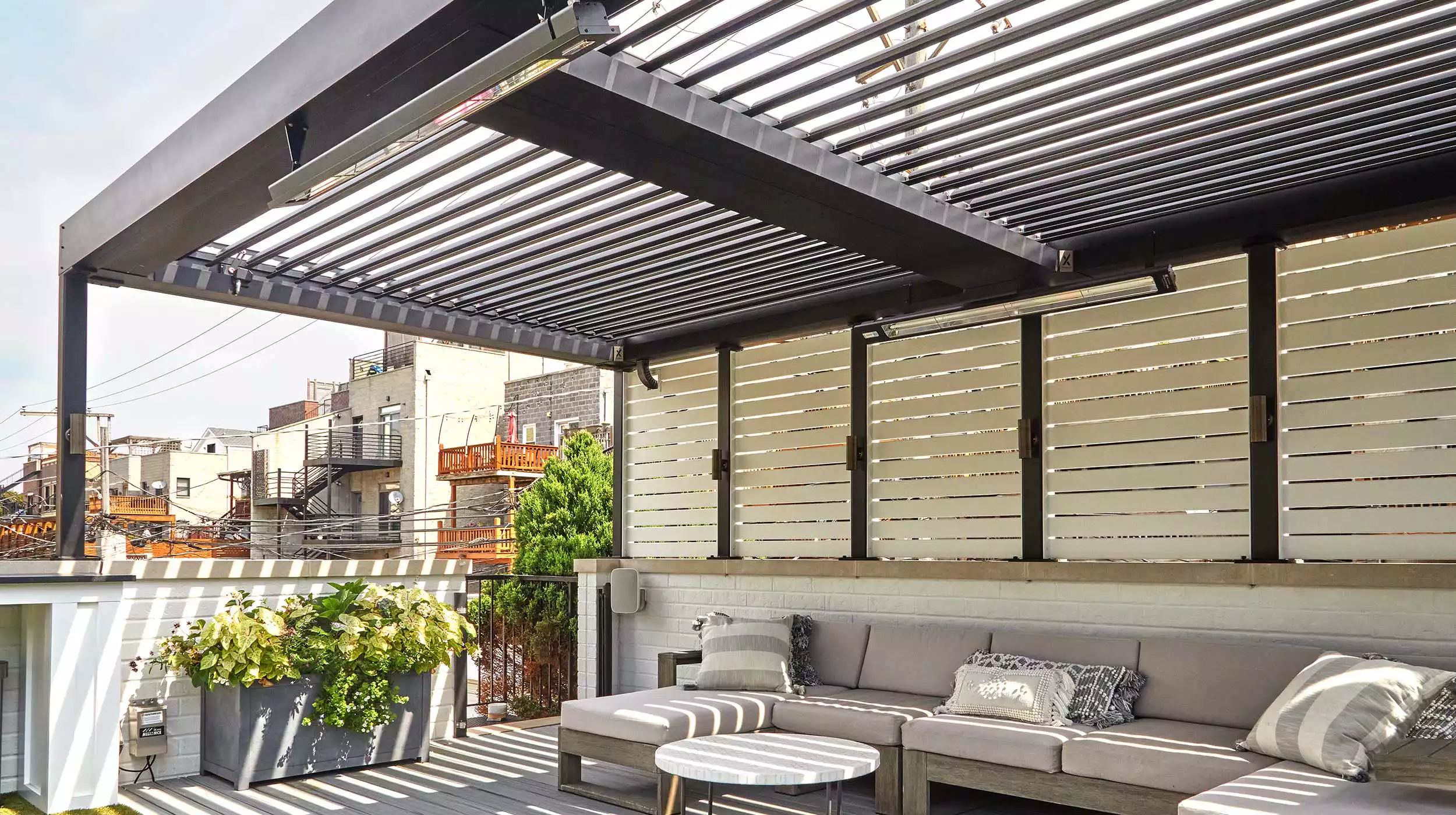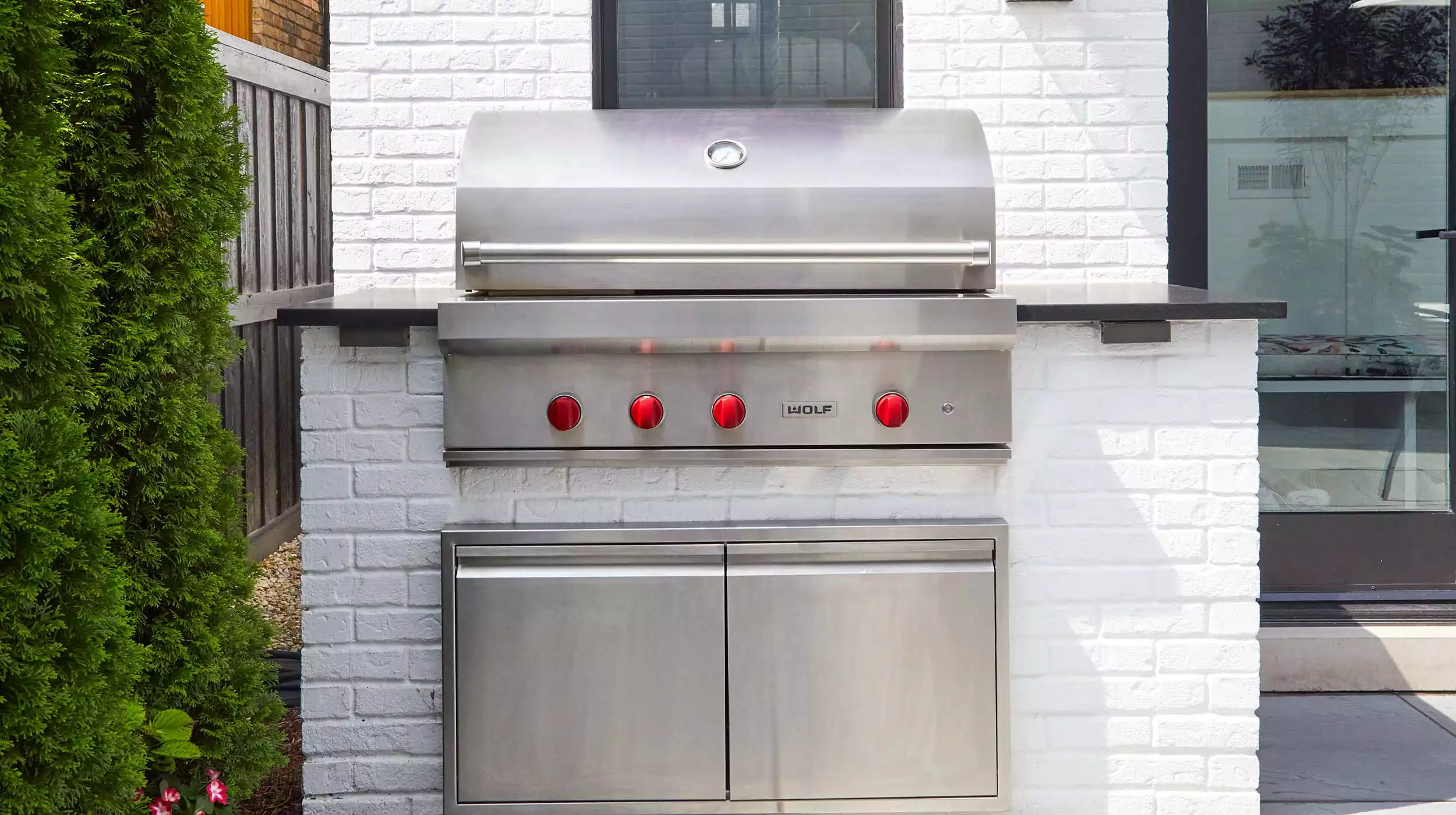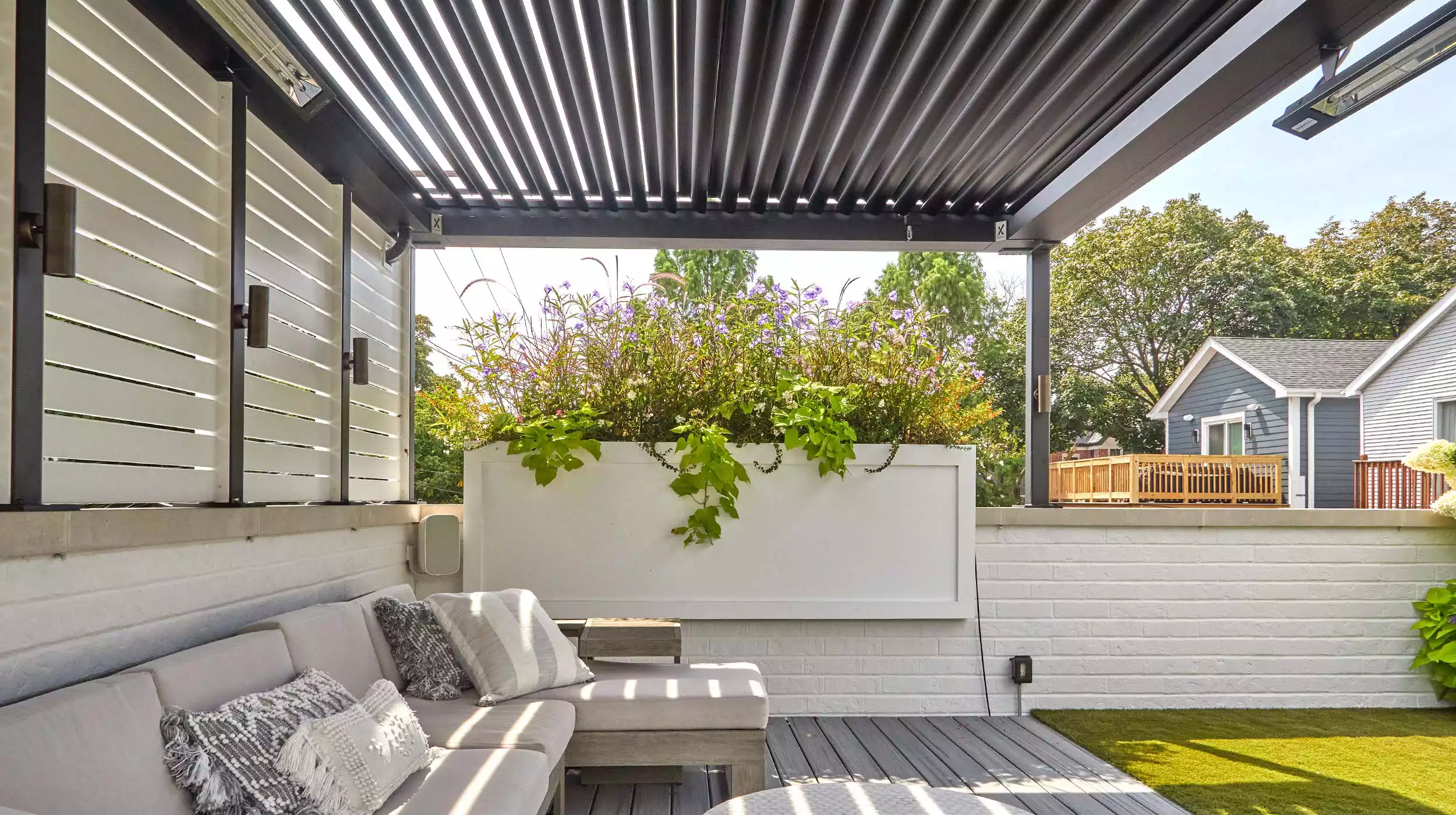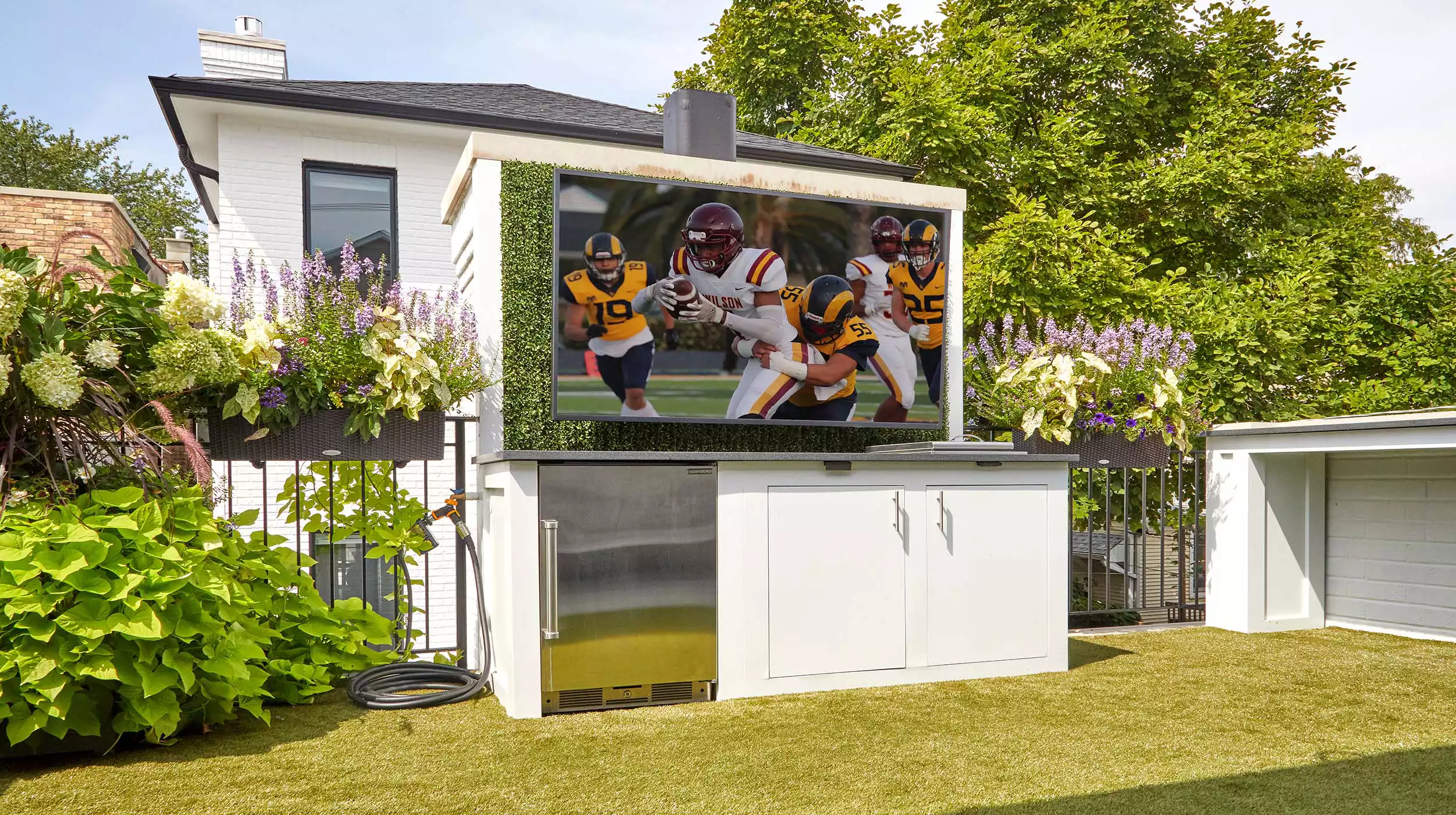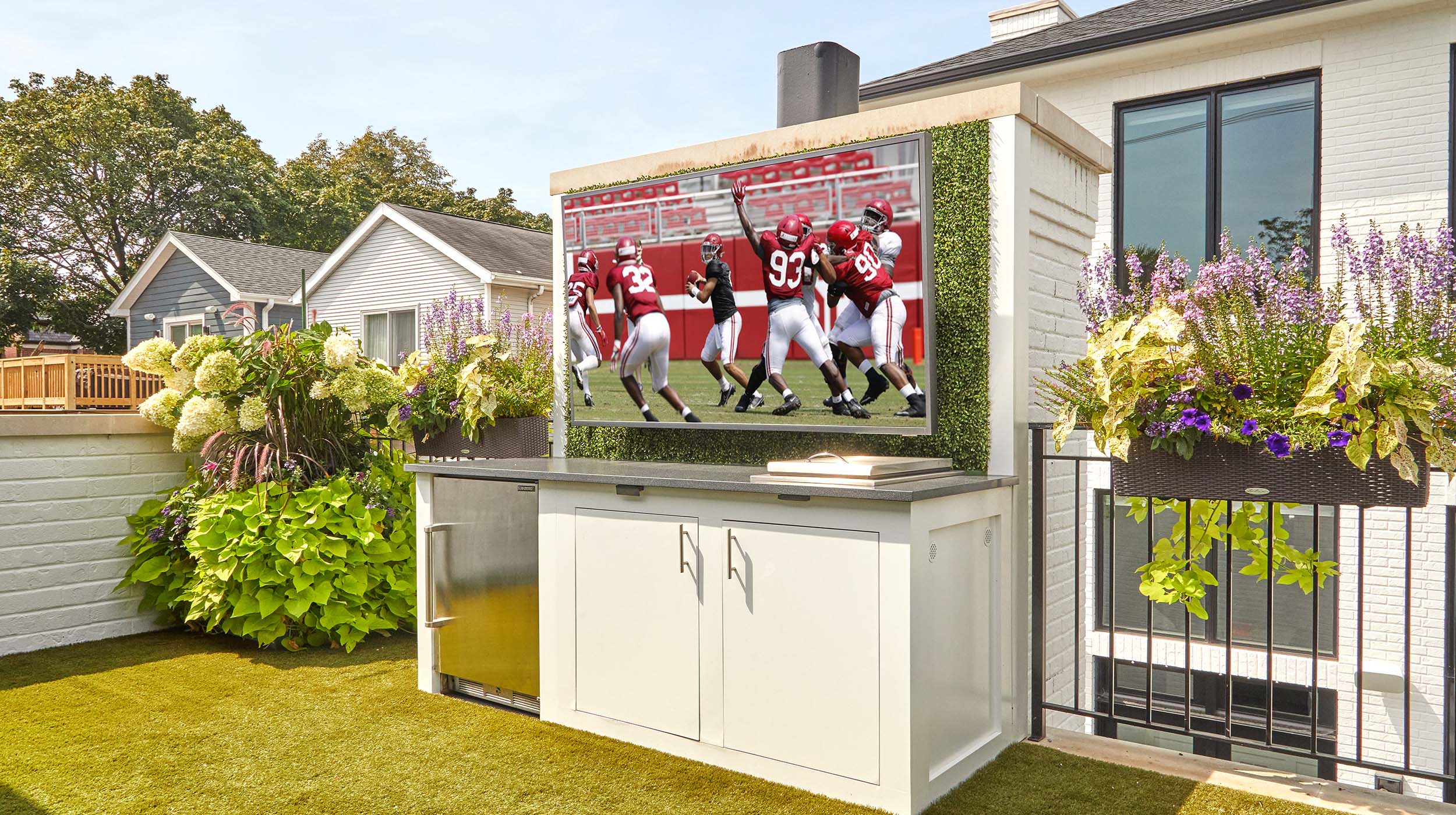 Before & After