Roof deck synthetic turf is a type of artificial grass designed to be installed on rooftop decks and other outdoor living spaces. It provides a soft, comfortable surface that is perfect for lounging, playing, and entertaining. Roof deck turf is typically made from high-quality synthetic materials that are durable and resistant to weather, UV rays, and foot traffic.
Some common features of roof deck synthetic turf include:
Drainage: Roof deck turf is designed with built-in drainage systems that allow water to flow through the grass and drain away from the deck surface. This prevents the accumulation of water and helps to prevent damage to the deck.
Pet friendly: Many types of roof deck turf are pet friendly, meaning that they are designed to withstand the wear and tear of pets and can be easily cleaned of pet waste.
Easy maintenance: Synthetic turf requires very little maintenance compared to natural grass. It does not need to be mowed, watered, or fertilized, and is resistant to pests and weeds.
Versatile: Roof deck turf can be installed in a variety of shapes and sizes, making it ideal for custom installations on any outdoor living space.
When choosing roof deck synthetic turf, it's important to consider the intended use of the space and the desired level of durability. It's also important to choose a turf that is designed for outdoor use and is resistant to fading and damage from UV rays.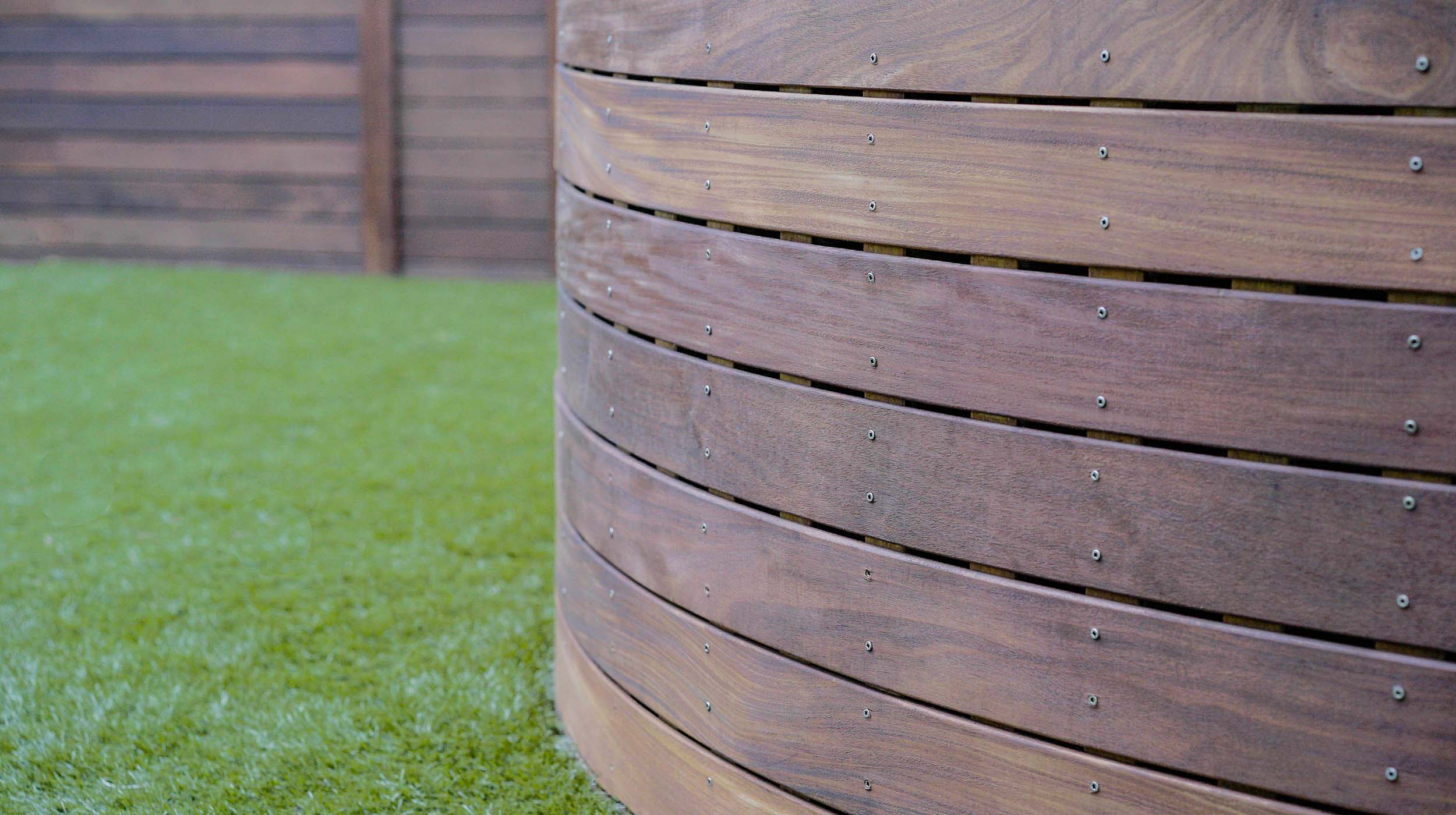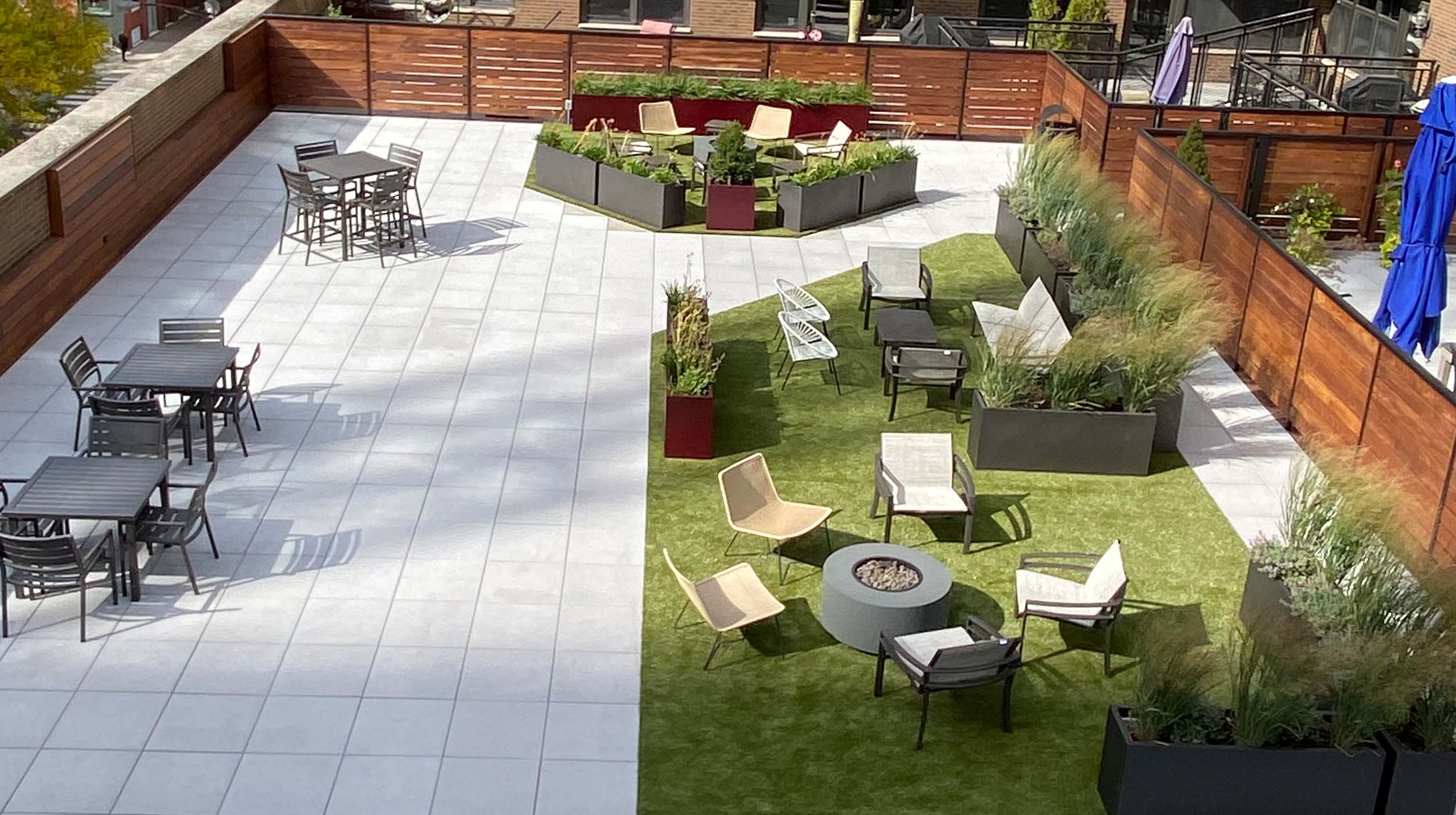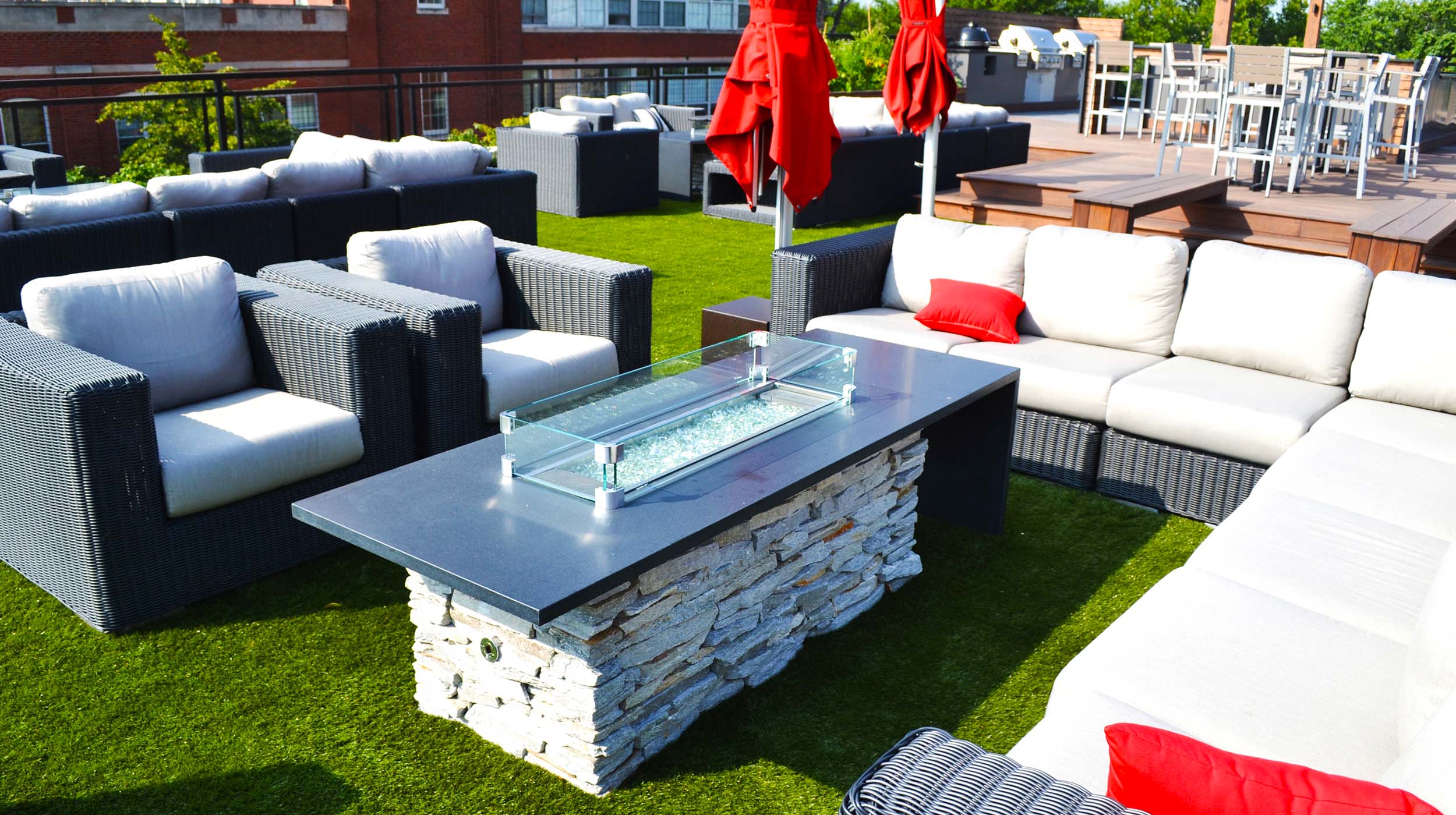 Our exclusive source for synthetic turf is Synlawn Chicago, and we take pride in using their products.