Overview
Chicago Roof Deck and Garden was approached by a homeowner who wanted to enhance two adjacent garages with a unique project. One of the garages already had decking and was suitable for a new sport court enhancement, while the other garage required a complete upgrade to support a new roof deck.
To create a top-of-the-line outdoor living space, the project required the installation of masonry, structural steel, and new roofing. The addition of an operable shade system with heating, an appliance counter, and a TV ensured that all the necessary features for a comfortable outdoor experience were included.
This double garage project offers something for everyone in the family to enjoy without having to run back into the house.
Awards
DETAILS
Neighborhood: River North
Size: 13,000 sq. ft.
Completed: 2021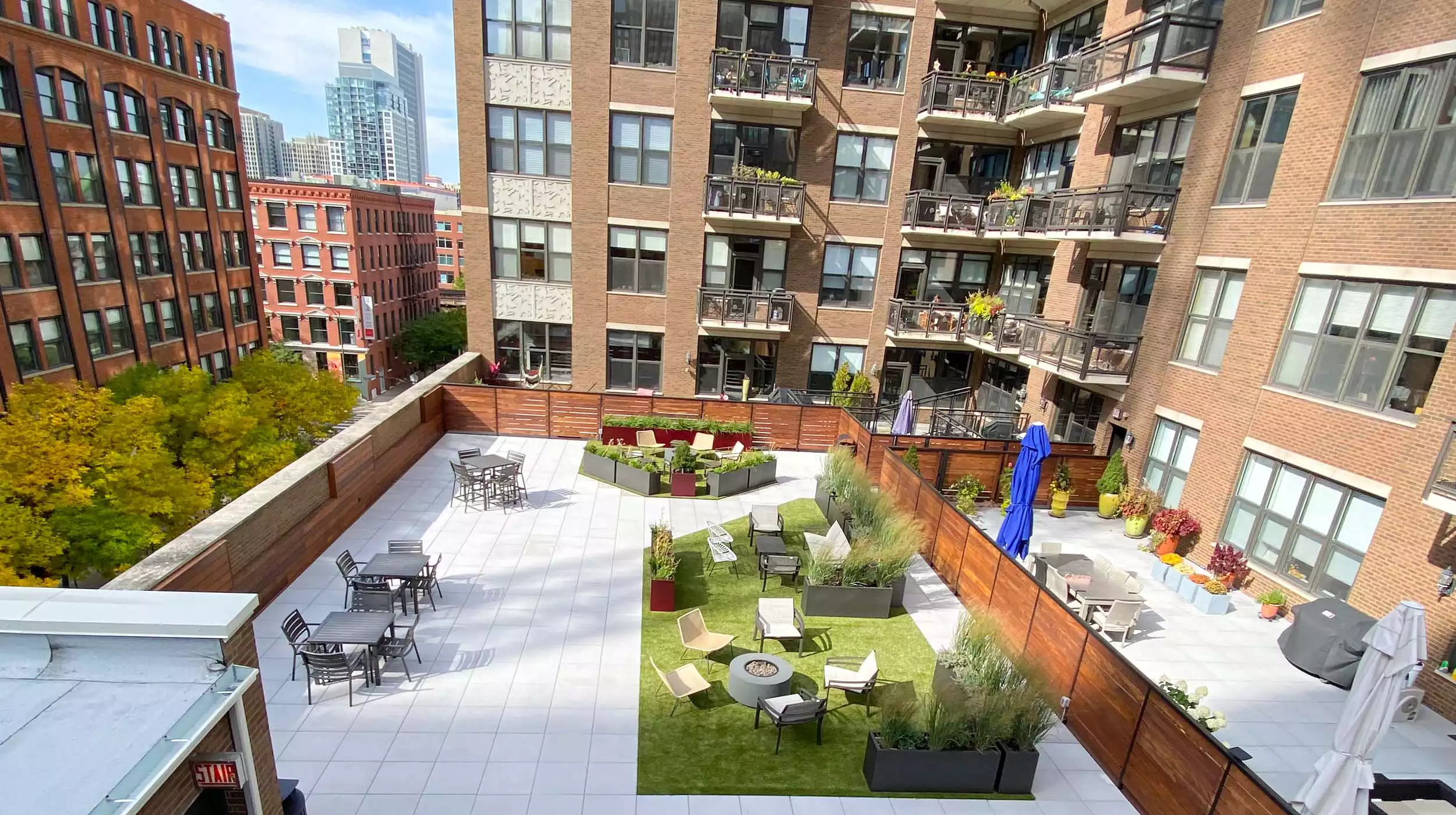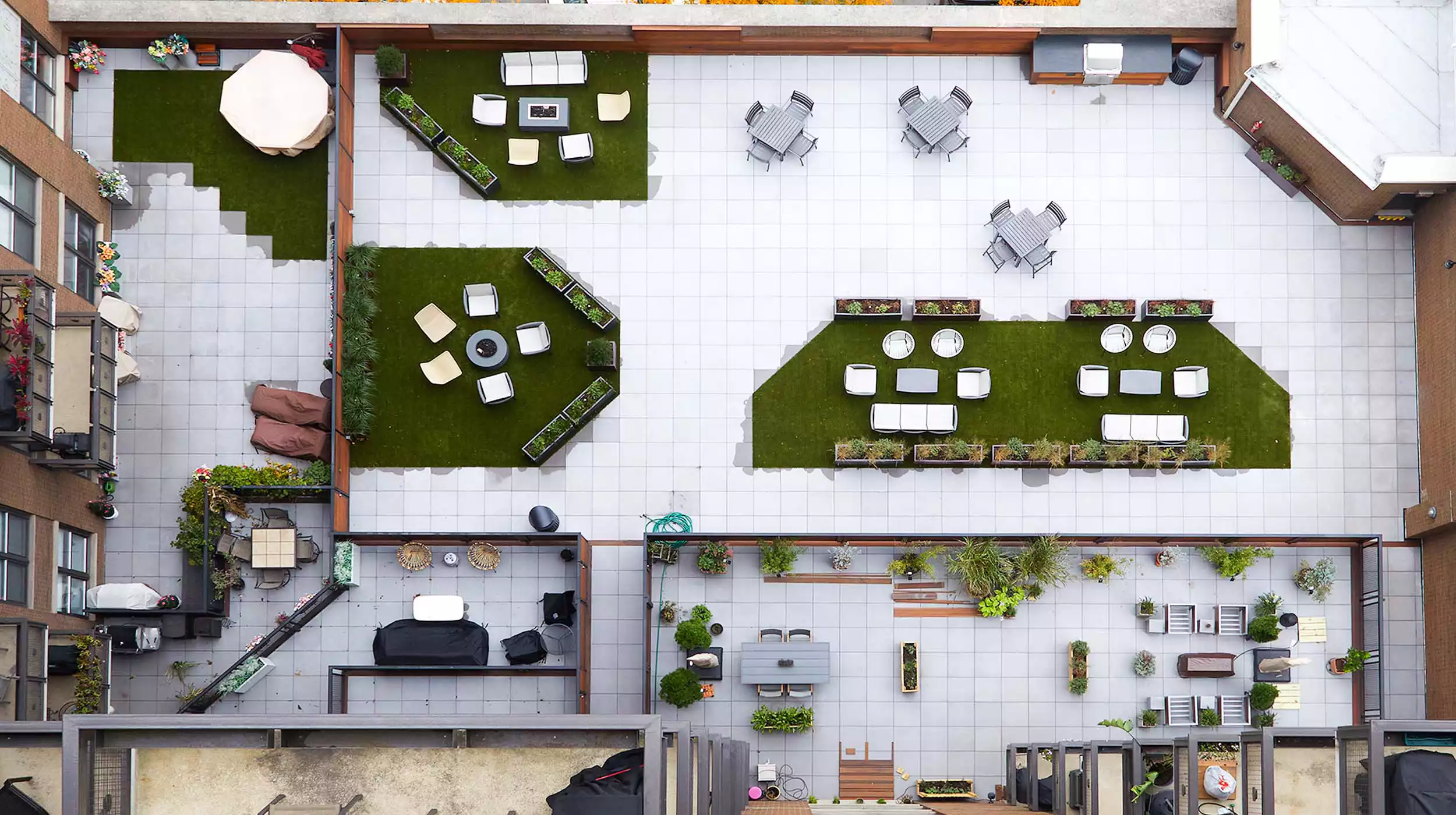 Before & After