CRD&G is Scaling New Heights of Success in 2021 – We've Bagged the HBAGC Awards For the Third Time in a Row!
December 2, 2021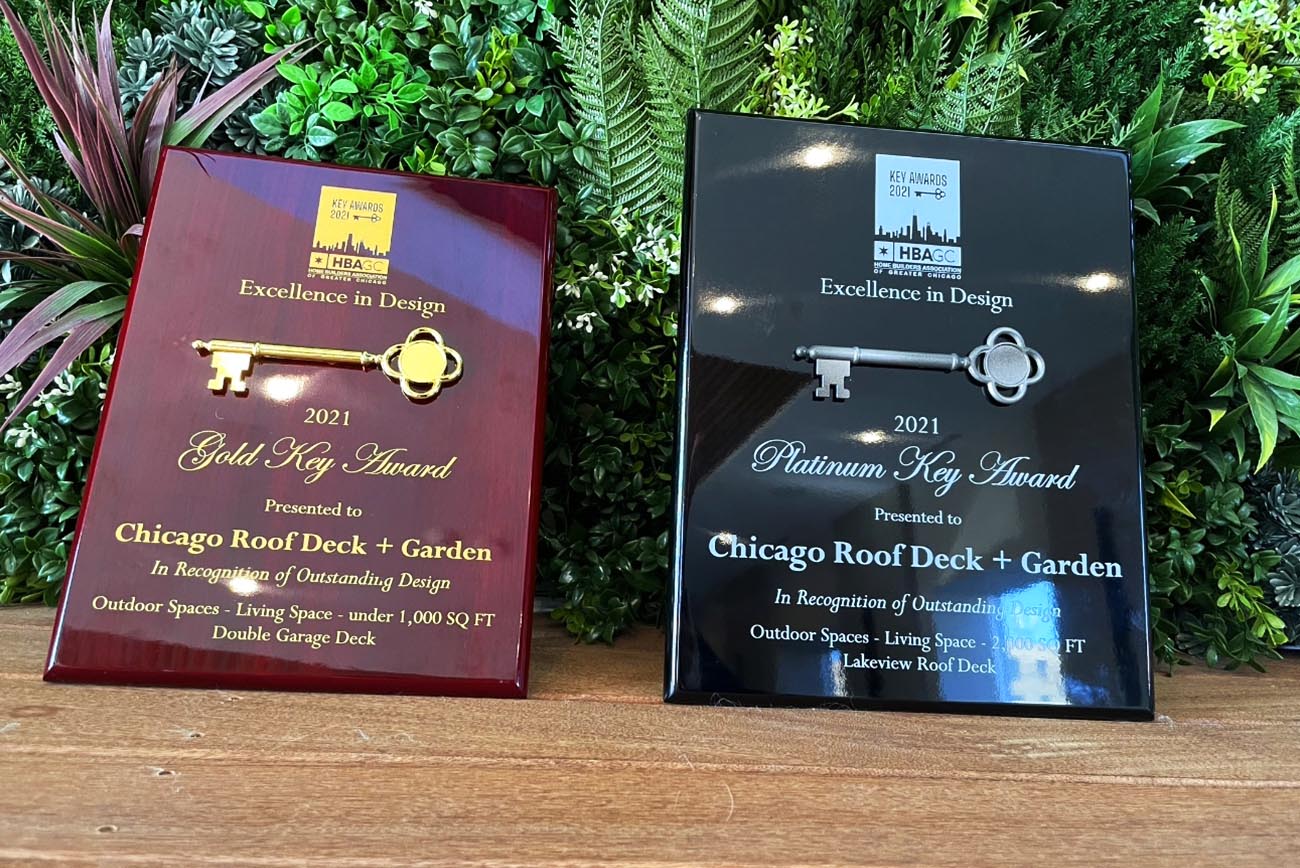 Thank You for Your Confidence in Our Vision and Expertise!
 
Chicago Roof Deck & Garden wins multiple HBAGC awards in outdoor living category. Once again and it's an exhilarating feeling.
 
Social distancing norms presented incredible challenges, but our team has managed to come out the winner. We would like to thank all on the team who made these winning projects a reality with fantastic designs and topnotch craftmanship.
 
Amidst the COVID-19 pandemic lockdown and stay-at-home orders, we continued to work hard and listened to our clients' evolving needs. We love that our team managed to shine and receive recognition with exciting new awards.
 
For 2021, the esteemed Home Builders Association of Great Chicago has accepted submissions in seven divisions, including Single Family, Multi-Family, Remodeling, Community Design & Amenities, Interior Design, Crystal Key, and Outdoor Spaces. And, two of these prestigious awards have been claimed by CDRG.
For this project, we were tasked with enhancing an existing roof deck atop a garage. The client requested that we upgrade their existing garages and combine the two to incorporate a great sports section that the entire family can enjoy. CRDG added masonry, structural steel, and roofing materials to support the sports area. We also installed a retractable shade system to ensure that the outdoor space is usable in all seasons, along with a heating system to combat Chicago's cold and windy climate.
 
An appliance counter for barbecuing and television to catch the game rounded off the entire setup. Mesh walls around the sporting section assure an enjoyable outdoor gaming experience without losing equipment.
Developing concepts for this rooftop was an exciting journey. The condo building has a charming historic facade and theme, but the board invited ideas from CRD&G to convert the rooftop into a lovely outdoor space. The objective was to design a contemporary space with sleek lines where residents could enjoy the stunning lake and park views and warm sunshine in summers.
 
We started by selecting porcelain tiles for the flooring that are easy to maintain and have a stylish appeal. Glass railings ensure unobstructed views over the lake with some amount of protection against Chicago's high winds. In the center, we set up a minimalist steel and aluminum pergola to create a semi-shady spot to spend afternoons. Strategically located box planters provided a splash of color with plants and greenery, while making the rooftop look cozy. As for seating arrangements, we added dining sets for an alfresco breakfast or brunch. We also created mini lounges with coffee tables for a quiet morning or evening with loved ones.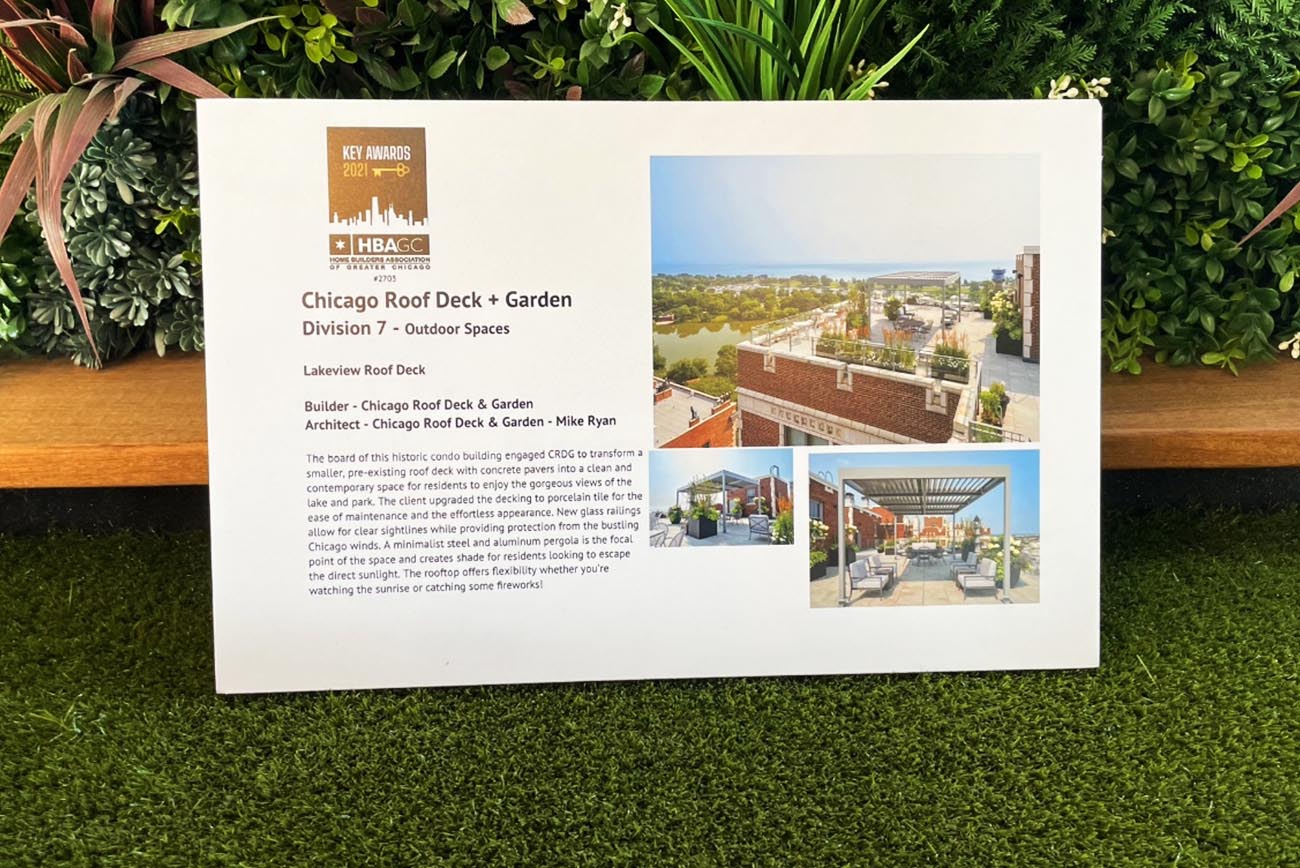 At Chicago Roof Deck and Garden, we're raring to go with innovative ideas to transform your spaces. We're looking for new projects where we can develop trend-setting concepts that can revolutionize Chicago's roofing landscape. Just so you know? We've set our sights on the next set of
HBAGC
awards. Hopefully, for 2022. Watch this space!!