2019 has been an amazing year for Chicago Roof Deck and Garden!

Our hard work and dedication to perfection have earned us the recognition of our peers in the construction community. Our projects have won prestigious awards that are given out to select members who have created outstanding designs. We are proud and gratified that our quest for perfection has brought us the distinction and accolades of the stalwarts of the industry. Holding the award plaques was an electrifying moment! One that we hope to experience again in the upcoming years.

Thank you all for your support that made it happen!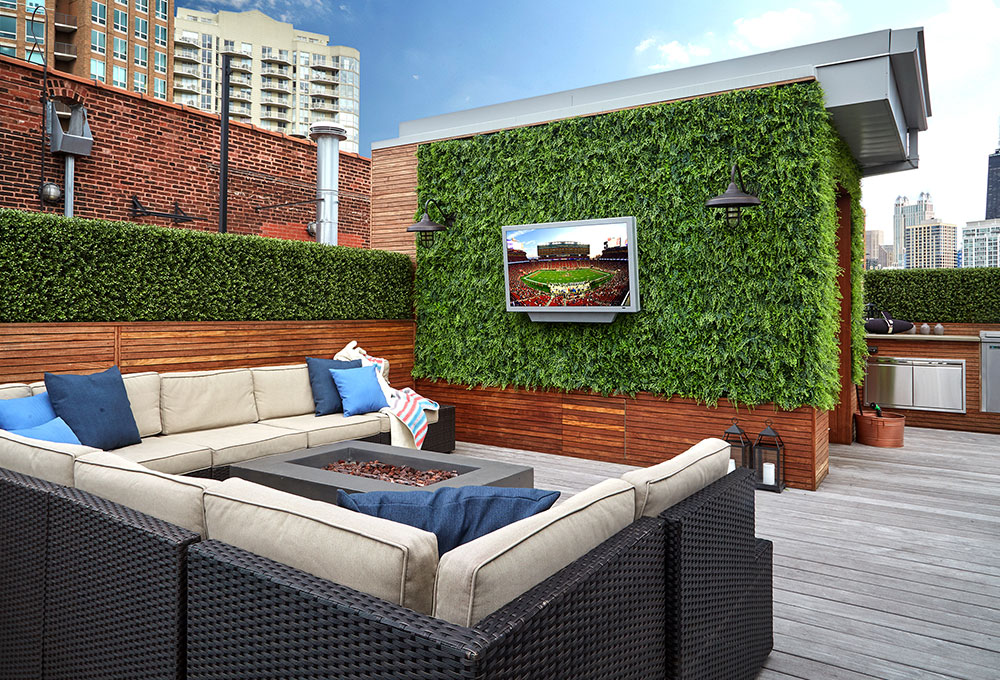 In 2019 CDR+G won:
4 X Golden Key Awards from the Home Builders Association
1 X Unilock Awards of Excellence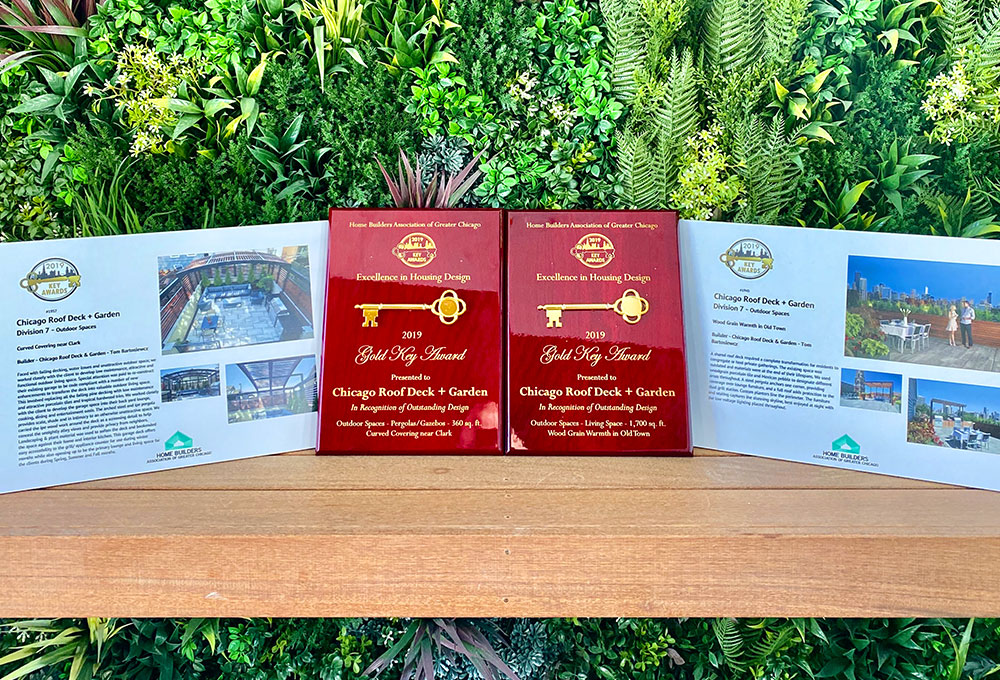 Home Builders Association
Outdoor Spaces – Pergolas/Gazebos – 360 sq.ft – Curved Covering near Clark
Outdoor Spaces – Living Spaces – 1,700 sq.ft – Wood Grain Warmth in Old Town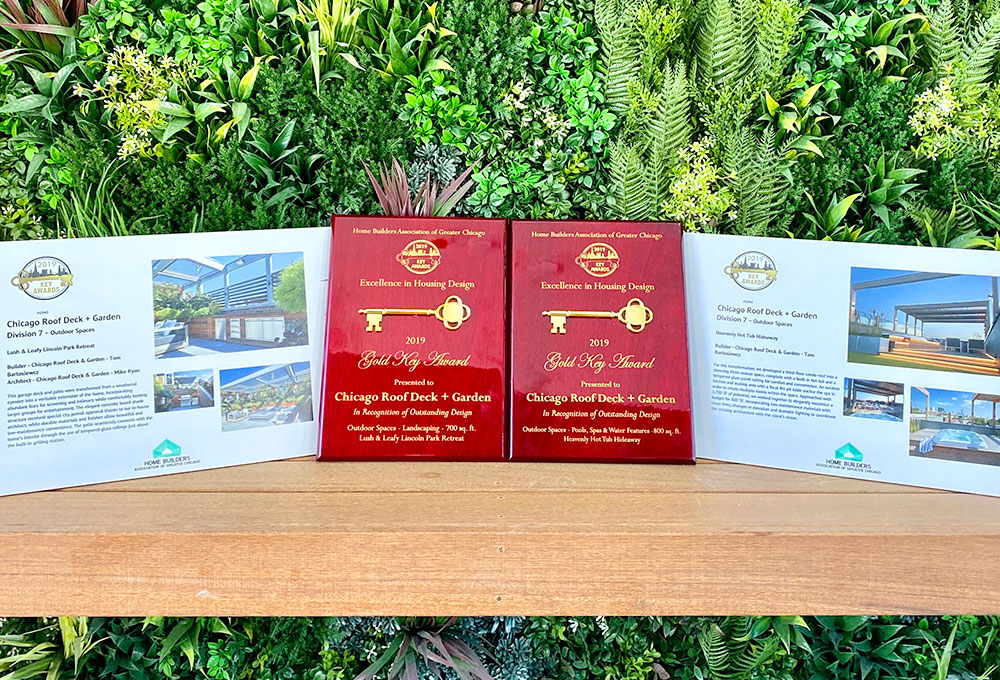 Home Builders Association
Outdoor Spaces – Landscaping – 700 sq.ft – Lush & Leafy Lincoln Park Retreat
Outdoor Spaces – Pools, Spas & Water Features – 800 sq. ft – Heavenly Hot Tub Hideaway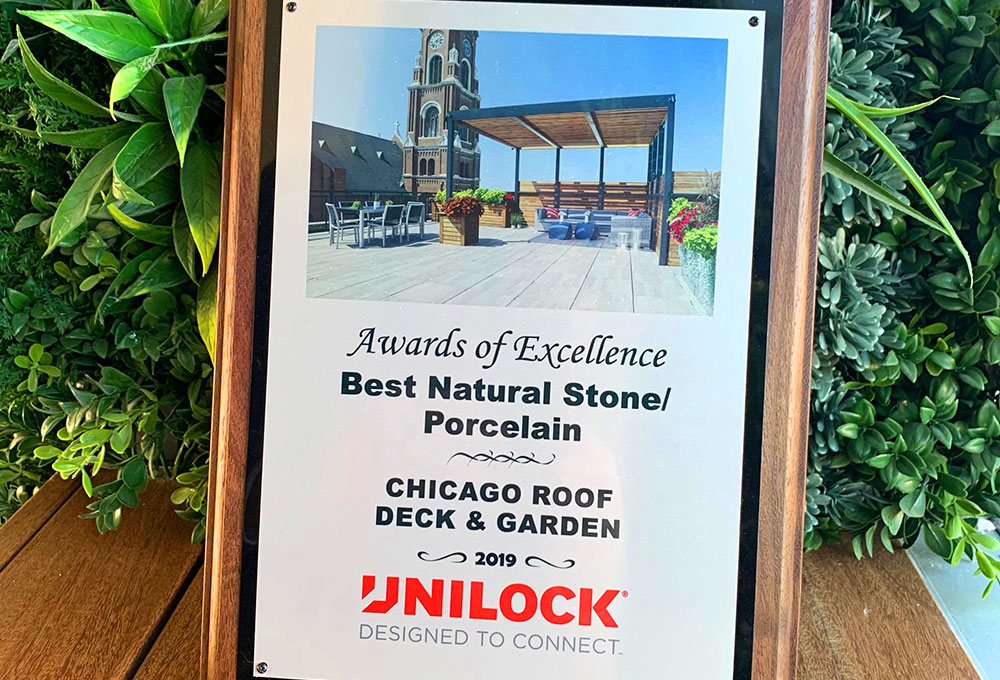 Unilock Awards of Excellence
Best Natural Stone/Porcelain – Wood Grain Warmth in Old Town

And, that brings the total to 5 awards for the year 2019 alone!

It just goes to show that we have outstanding expertise in a whole range of building categories. We combine versatility with a commitment to delivering designs with a special "Wow" factor!

What Makes Our Awards Milestone Achievements that We're Proud to Share

If you're a part of the construction industry, you're likely well aware of the Builders Association of Greater Chicago Golden Key Awards that were first instituted in the year 1972. These merits are organized to applaud the achievements of builders and designers. Contestants can submit projects in different divisions and categories, including interior design, outdoor spaces, amenity design, housing design, architecture design, remodeling, landscape architecture, and community design.
The Unilock Awards of Excellence are yet another competition. Designing companies and contractors across the country choose to use their products that are known for their high-grade quality and appearance. The elusive Crystal Key is awarded only to members who belong to the association. And, is given out for innovation and creativity.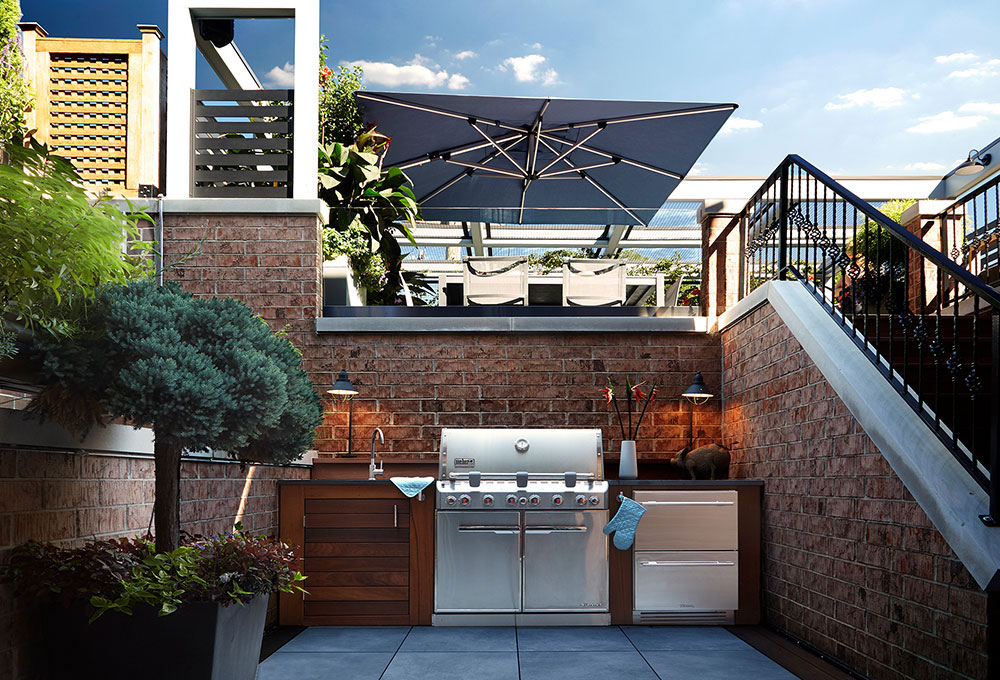 At Chicago Roof Deck and Garden, we love that we're a part of a community of builders and contractors who believe in offering clients unique, customized designs that they love to show off. We are thrilled that our hard work and dedication is getting recognized by industry experts! Just getting a nomination is an awesome experience. As a client looking for an expert in the field of architecture, you'll, no doubt, choose a contractor that has the recognition of apex authorities in construction. And, to think that our project was chosen as the best among hundreds of entries by a panel of industry professionals!
Clients Rely on Our Expertise and Craftsmanship
Whatever may be the size of their needs, our clients trust that we'll deliver nothing but the best. They rely on us for our expertise in managing projects from end to end, starting with inspecting sites, assessment of requirements and creating schematic designs that bring the client's vision to 3D visualization. After creating necessary architectural plans and obtaining mandatory permits.and we will start construction accordingly with the Chicago Department of Buildings code. . Our Senior Architect, Mike Ryan has a 100% approval rate on all the permits in 2018 and 2019.In other words, we will make sure that your project no matter how challenging can be built in accordance with Alternative Code Approval Review (ACAR) permits and procedures.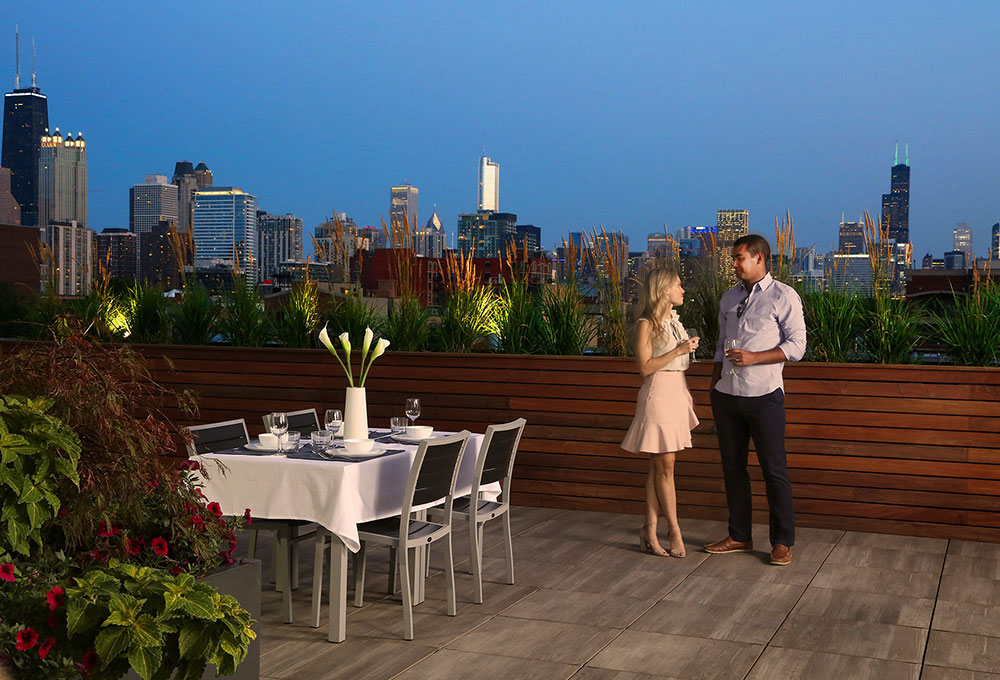 If you're looking for building brand new outdoor space or improving an existing one , know that you will require designs that are modeled on the International Building Code (IBC) that Chicago will be adopting in 2020. Rest assured that we keep pace with the latest developments in the industry, so you can feel confident when you call in the architects at Chicago Roof Deck and Garden. You won't have to worry about incurring additional expenses for taking down or redoing any components of your project. And, when you have an Award Winning Contractor on your team, expect nothing but design innovation but with proven materials, incredible aesthetics, and coordinated teamwork to create your private sustainable outdoor space.
Home Builders Association of Greater Chicago (HBAGC) Awards are Truly Prestigious
The Home Builders Association accepts entries in 7 Divisions, each of which has different categories. Participants can send in images of projects they've completed for single-family homes, multi-family homes, and remodeling projects. Only one entry is permitted for each category. We're also required to send in a detailed 100-word description of the projects including the design evolution that culminated in the ultimate work product. We also talked about what the client's preferences and expectations, the challenges we faced, and the specific Municipal constraints and regulations that we complied with.
Reliving every moment of the designing and actual building was also an exciting process. And, yes! There were lots of high-fives going around as our team members talked about the stimulating moments when blueprints and designs on paper finally started to take real shape and structure.
Being a member of this association provides reliability and assurance of integrity and trustworthiness that clients truly appreciate. That's what we offer you. And, lots more!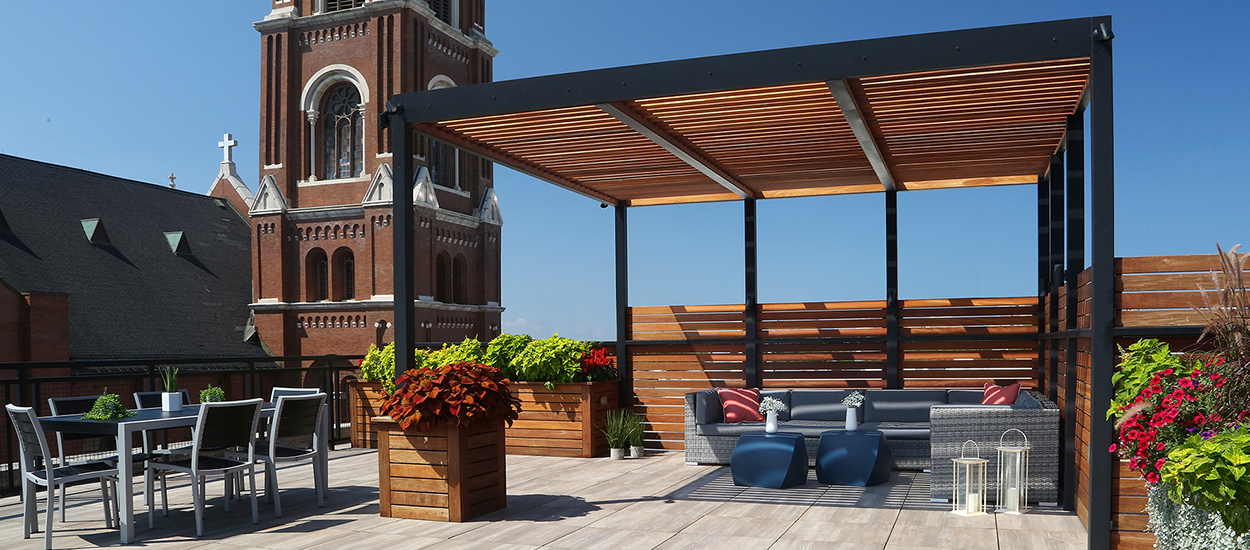 Unilock Awards of Excellence is an Exciting Contest
Getting the Unilock Award is all about submitting photographs of our best work in the respective categories, all six of them. And, that's what we did. Contractors are permitted to submit as many projects as they want, describing the designing or building projects they've worked on. Each category can have one entry comprising a minimum of 3 photographs in JPEG format. As you can imagine, hundreds of companies vie for the award. And, just getting a nomination is truly a matter of prestige.
You'll find our best projects documented in the Unilock catalog and on their official website in the "Project of the Week" section!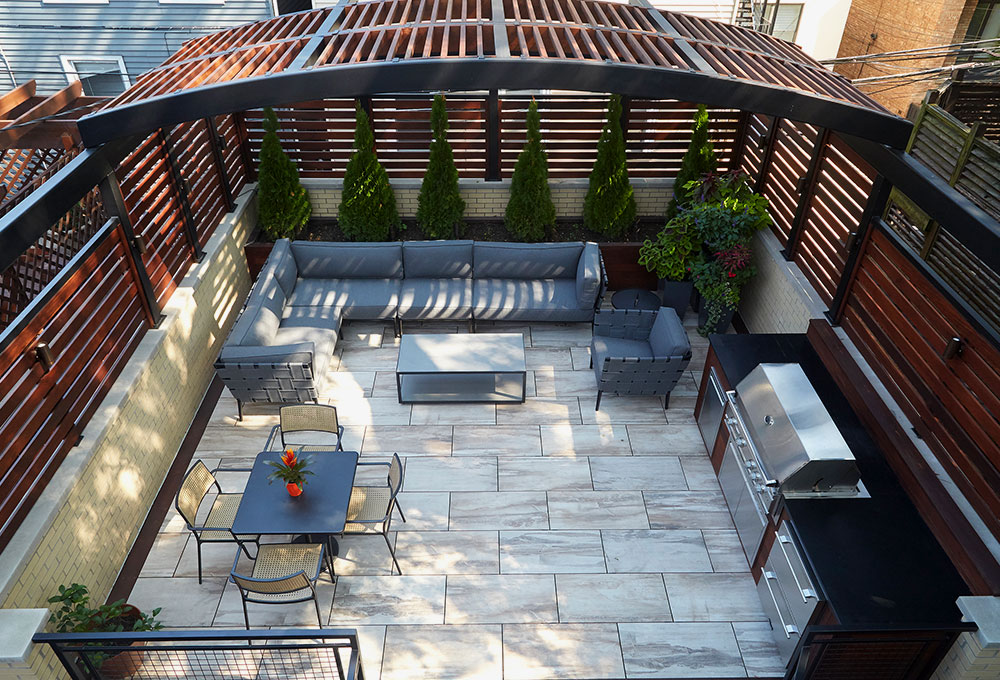 Thank you for an incredible year and the opportunity to create all those amazing designs for you! We look forward to working on tons of similar projects that will make your dreams a reality.
Interested in learning more about our winning designs and how they can transform your home or workplace? Click on this link https://chicagoroofdeck.com/im-ready-to-start-my-project/ and tell us a little about what you're looking for. We'll get back to you with more information. If you'd like to talk to a team member, we welcome phone calls at this number: (773) 857-2277. Call us today and prepare to be blown away!