The price of a rooftop deck can vary greatly depending on several factors.  And while there is no exact answer to that question, today we are sharing some general guidelines to follow and things to consider when budgeting for your roof deck garden. As a Design Build company, we at Chicago Roof Deck + Garden pride ourselves on our ability to design with a specific budget in mind.  Therefore we are always looking at what drives up price and what can save you some extra dollars when it comes to building out your rooftop space. So let's get started, shall we?
First, any roof deck needs, well, a deck.  You have several decking materials to choose from. Some are better than others depending on how you plan to use your space.  In general, pine decking is less expensive up front.  However, you have to consider the amount of maintenance involved.  If you are okay with staining every year or two and with the fact that you will likely have to replace the entire deck after about possibly less than 10 years, then perhaps it's not the worst decision.  But if you want something that requires minimal maintenance and will last a long time, we suggest porcelain tile.  A simple power wash every year or two is all your deck would need.  While it is a little pricier up-front, if you are going to stay put for many years, you will make up the cost by the fact that it will last you so long.  Lastly, when we are considering decking materials and we are really trying to save some money, we always recommend laying down synthetic turf.  You can build a deck and put the turf on top of it, OR to really save some money, you can lay the turf directly on the roof membrane.  Regardless, for a 1500SF outdoor space with no decking up there, at the very least, getting a quality deck built to cover most of the space is going to run upwards of $20,000. This is often the biggest roof deck cost driver.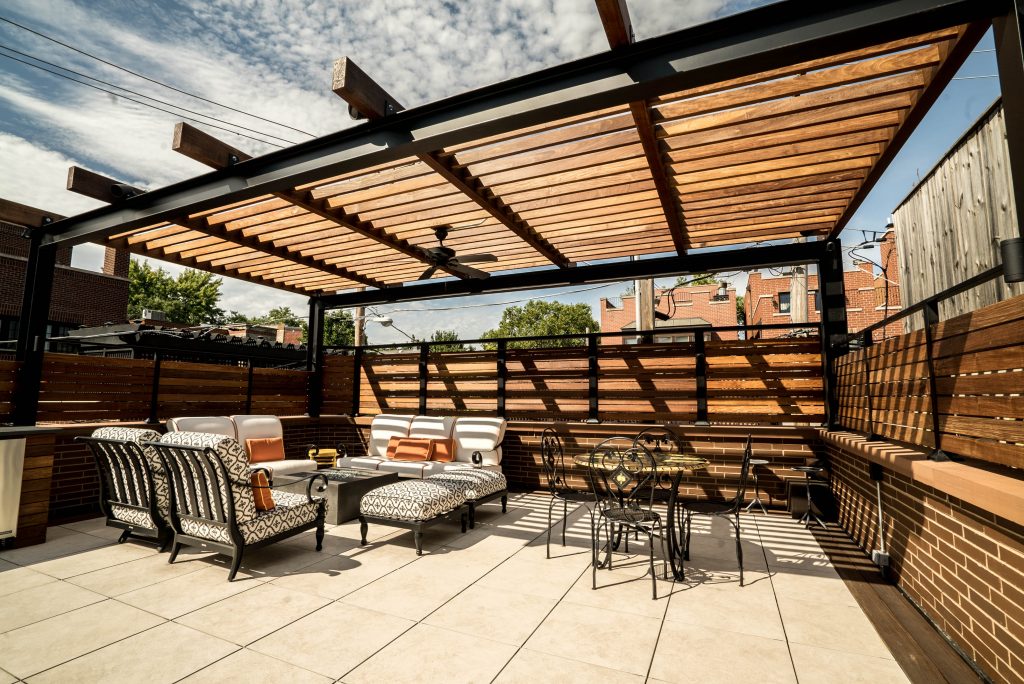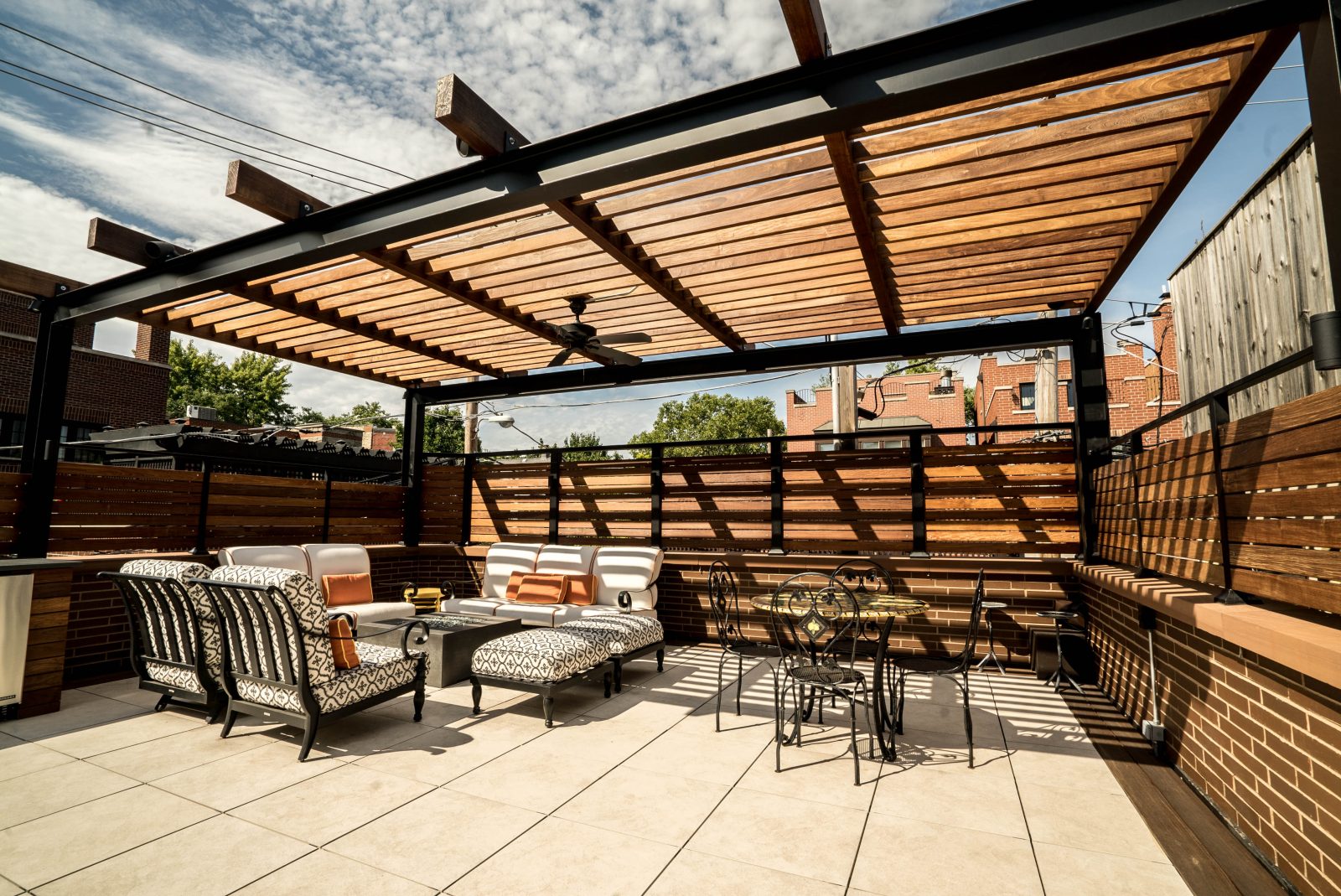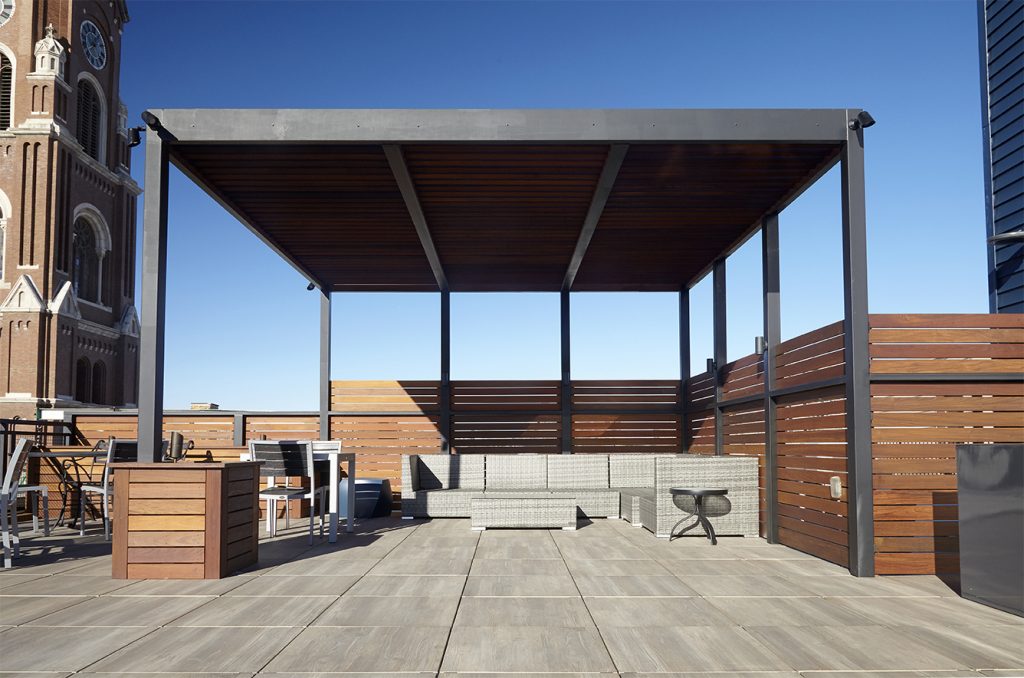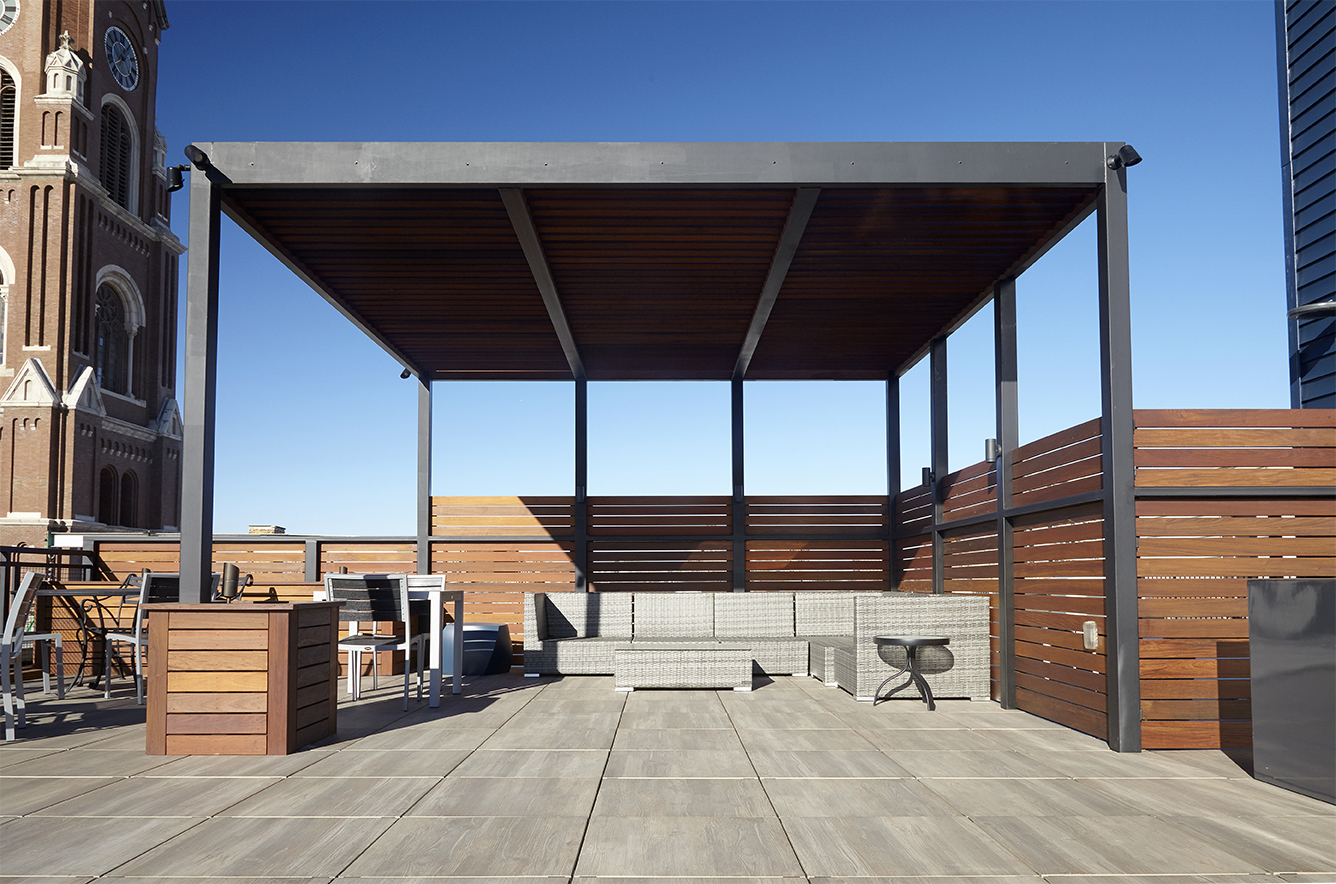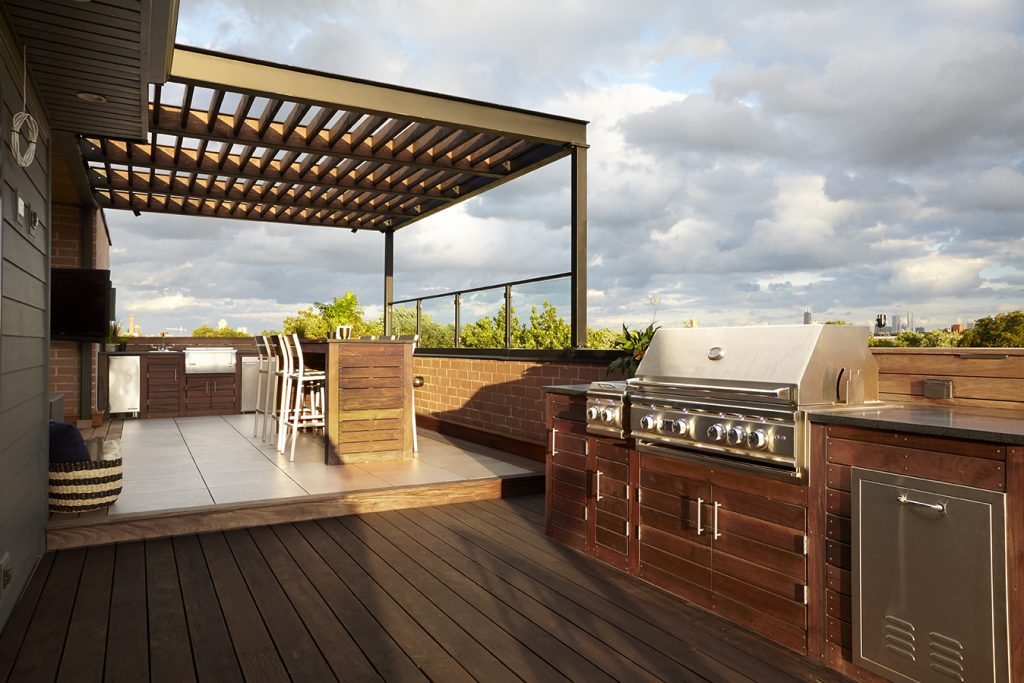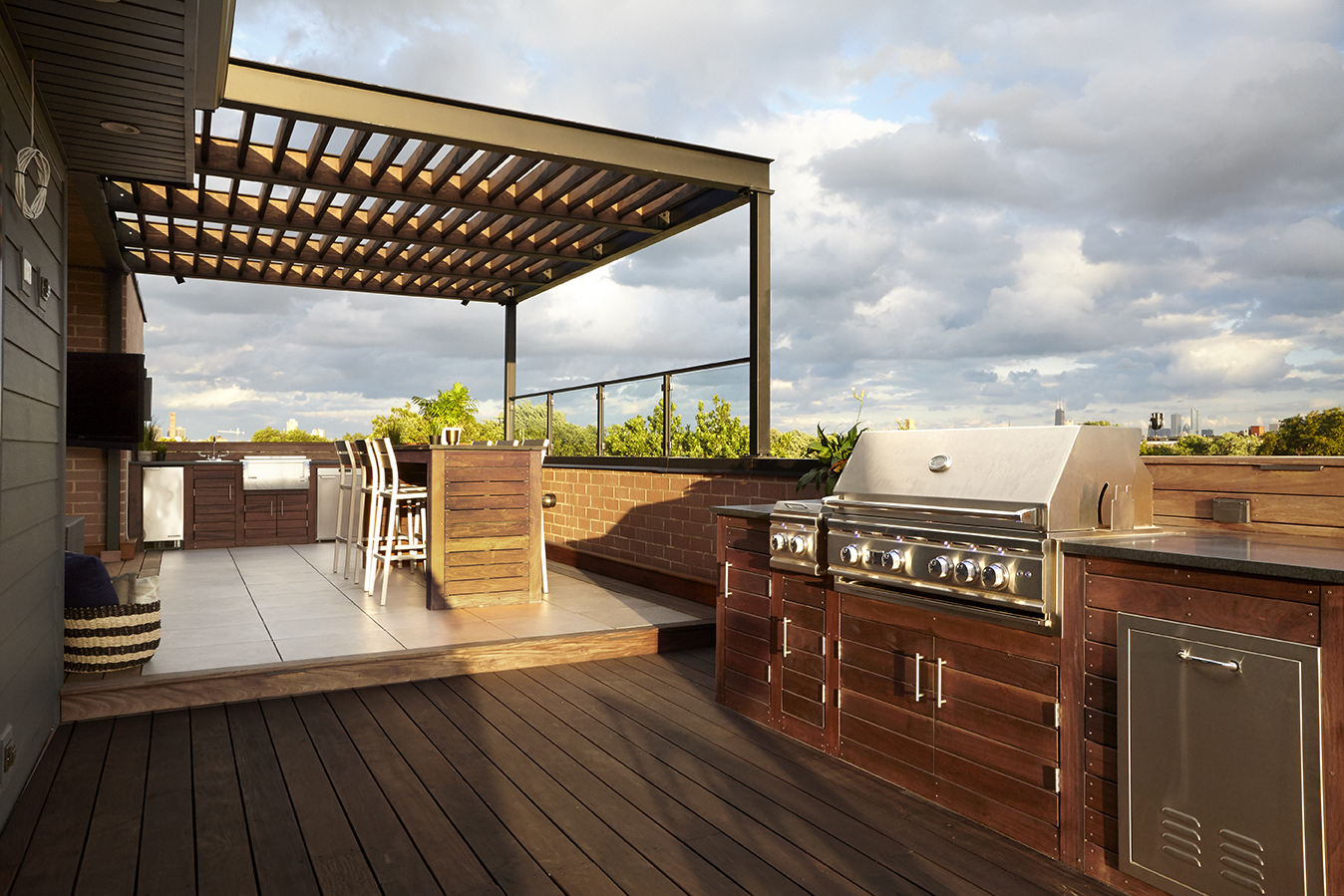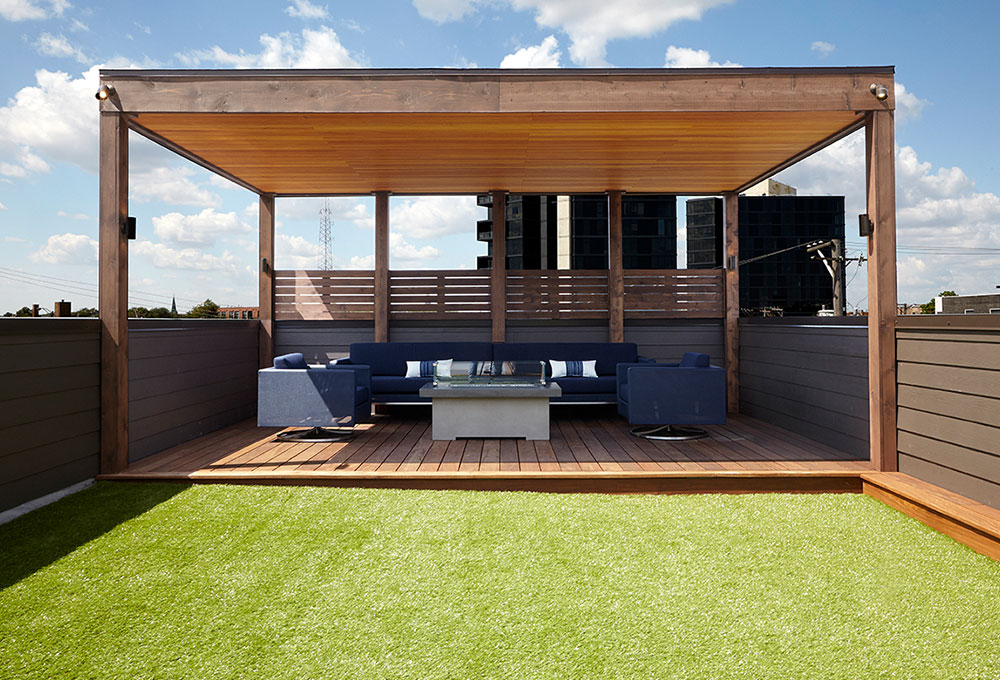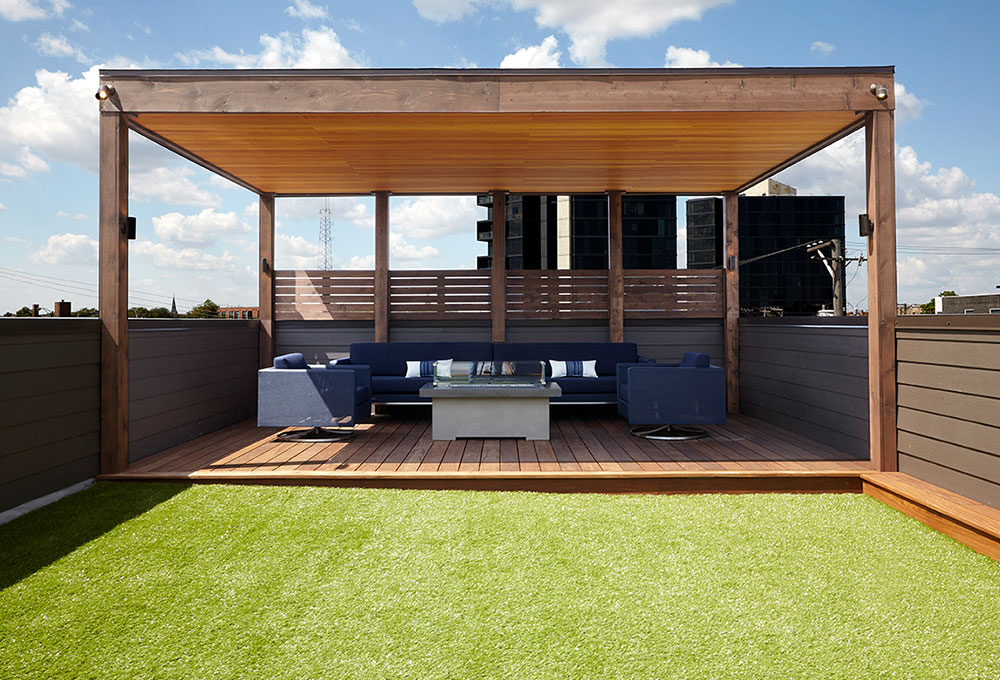 The next major ticket item to consider is any shade structure that you are looking to incorporate.  A steel retractable shade structure is going to be the most costly option.  Then you might have a steel structure with permanent ipe slats which would be slightly less expensive but still will last a long time and be very good quality.  A less expensive option is a simple cedar pergola.  Whether you want a fully covered roof (a veranda) or open slats (a pergola) makes a big difference too.  Typically a fully covered roof shade structure is much costlier than a pergola shade structure. Regardless, we recommend planning for $10,000-$25,000 for your average pergola/veranda.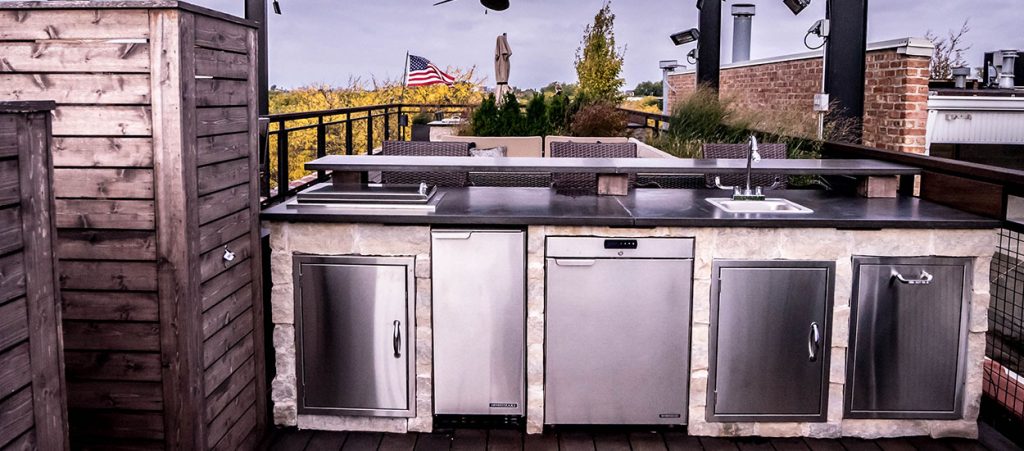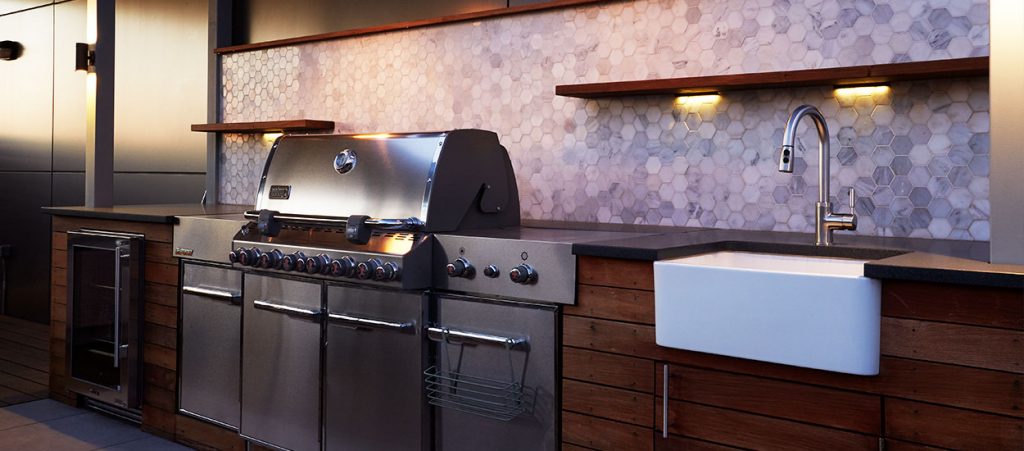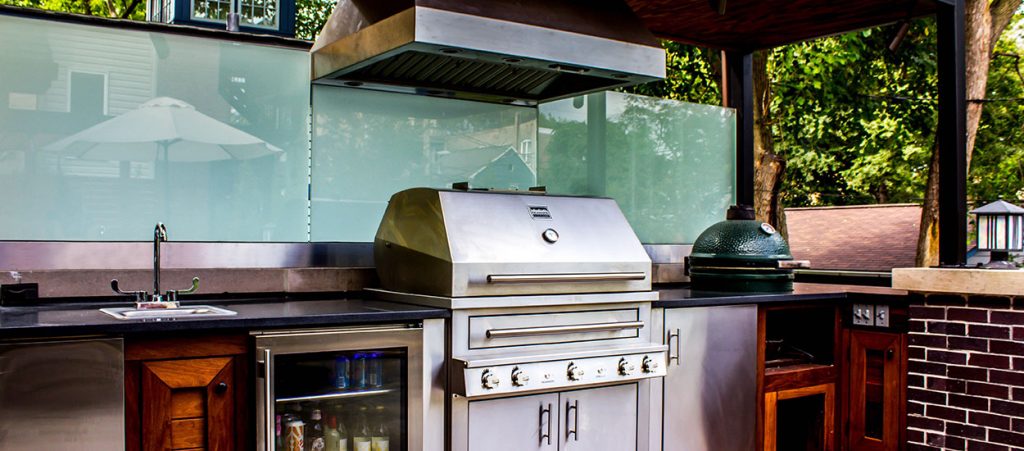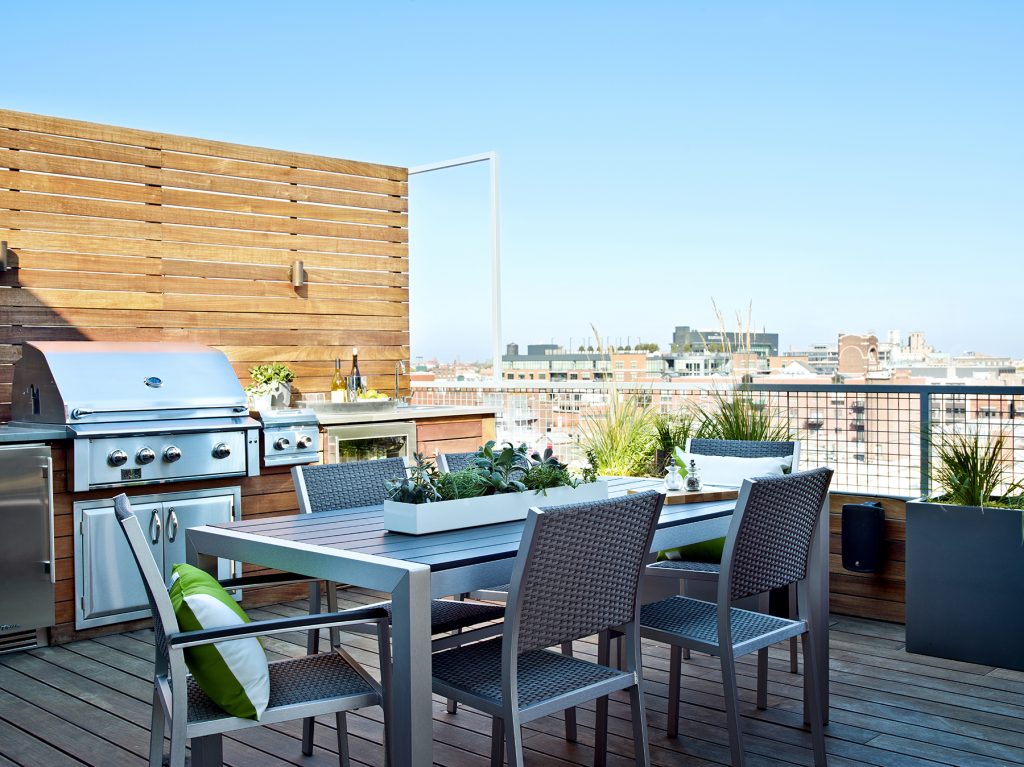 Next of course is the outdoor kitchen, wet bar, or grill station.  Any good roof deck needs an entertaining space and somewhere to cook food or serve drinks is essential.  But, they can also cost a pretty penny.  Just like indoor appliances, outdoor kitchen appliances can run thousands of dollars.  Let alone getting them up on a roof and hooking them up to electric and plumbing.  And finally you've got to clad the cabinetry and add a granite countertop.  We would recommend budgeting no less than $20,000 for any functional outdoor kitchen.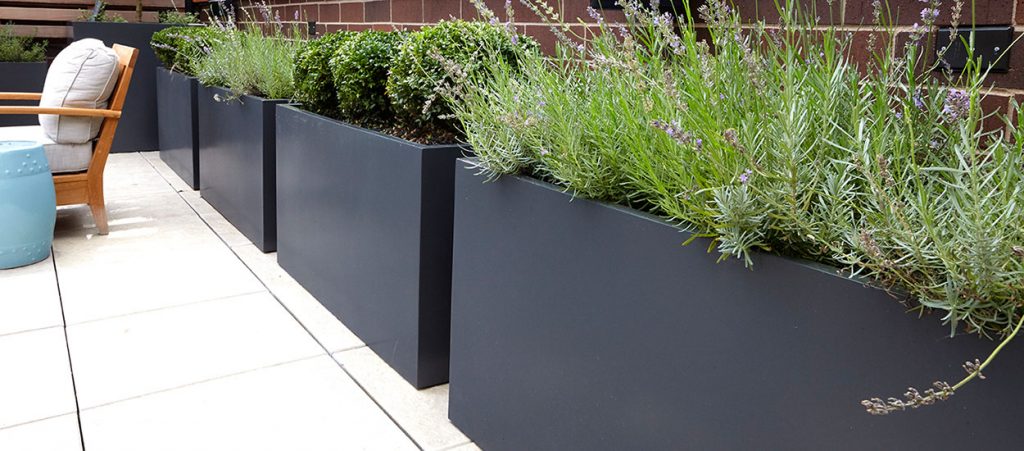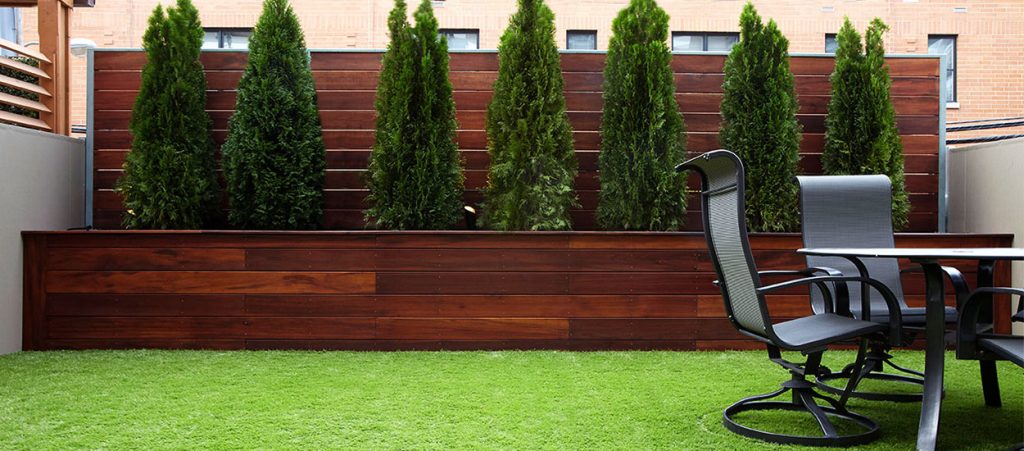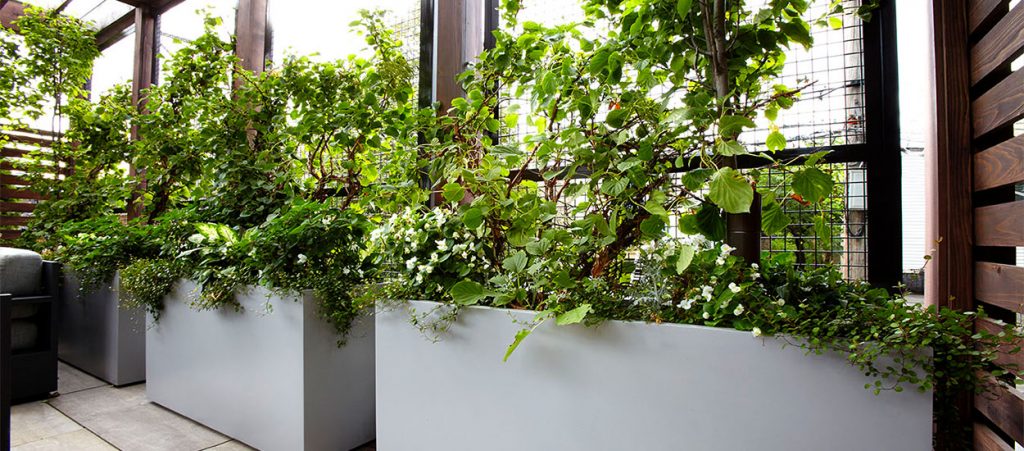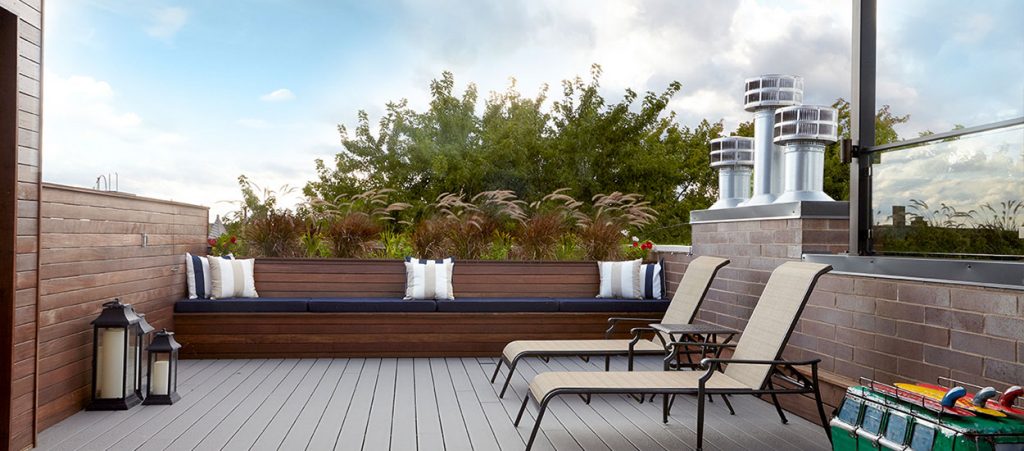 Lastly, is plant material.  Trees are most expensive but can dramatically enhance your space.  Simpler grasses or native perennials are another good option that might not cost as much.  Regardless of what you get, a good irrigation system is well worth the investment.  After all, you don't want to spend thousands of dollars on planters, soil, and plant material, only to have your plants all die because you forgot to water them. Budgeting for plant material is really case by case and up to you depending on how lush you want your space to feel. $8,000 would go a long way for planters though.
All in you can see why a roof deck can cost as little as $25,000 but quickly exceed $100,000 depending on your finishes and all of the elements that you choose to bring into you roof deck.