We recently closed out a new roof deck in Ukrainian Village and we're excited to share the countless unique details that made this project exceptional, such as the roof deck hot-tub.  From a layout perspective to the materials used, everything about the design and construction of this roof top is of the highest quality!
The space is framed by custom metal panels which tied into ipe slats for privacy screening.  This was important to shield the roof deck hot tub.  On the dog-house to the South, we cladded the structure's facade with a white and light gray stone material.  We then attached wood shelves to the wall and lit the wall up by installing up-lights into the deck.
Next, one of the highlights of the space was the jacuzzi.  A challenge was to conceal the less eye-pleasing parts of the hot tub. As it stood, the roof deck hot tub looked as if it was just dropped onto the deck. As a solution, we constructed built-in benches with ipe planters in the corners which surrounded the hot-tub.
The outdoor kitchen, covered by a veranda and built entirely of ipe, features a grill, a dishwasher, a waste drawer, and plenty of built-in storage cabinets. Keeping with the industrial style, we finished off the counters using a honed black granite.  Then hanging over the reclaimed wood bar, we installed two industrial style lamps which all compliment the steel posts of the pergola perfectly.
Lastly, we constructed a raised deck made of porcelain tiles with an ipe border. The step up helps elevate you just enough to offer the most spectacular view of Chicago's skyline!  While soaking up the view, the homeowner and guests can stay warm around the concrete fire-pit.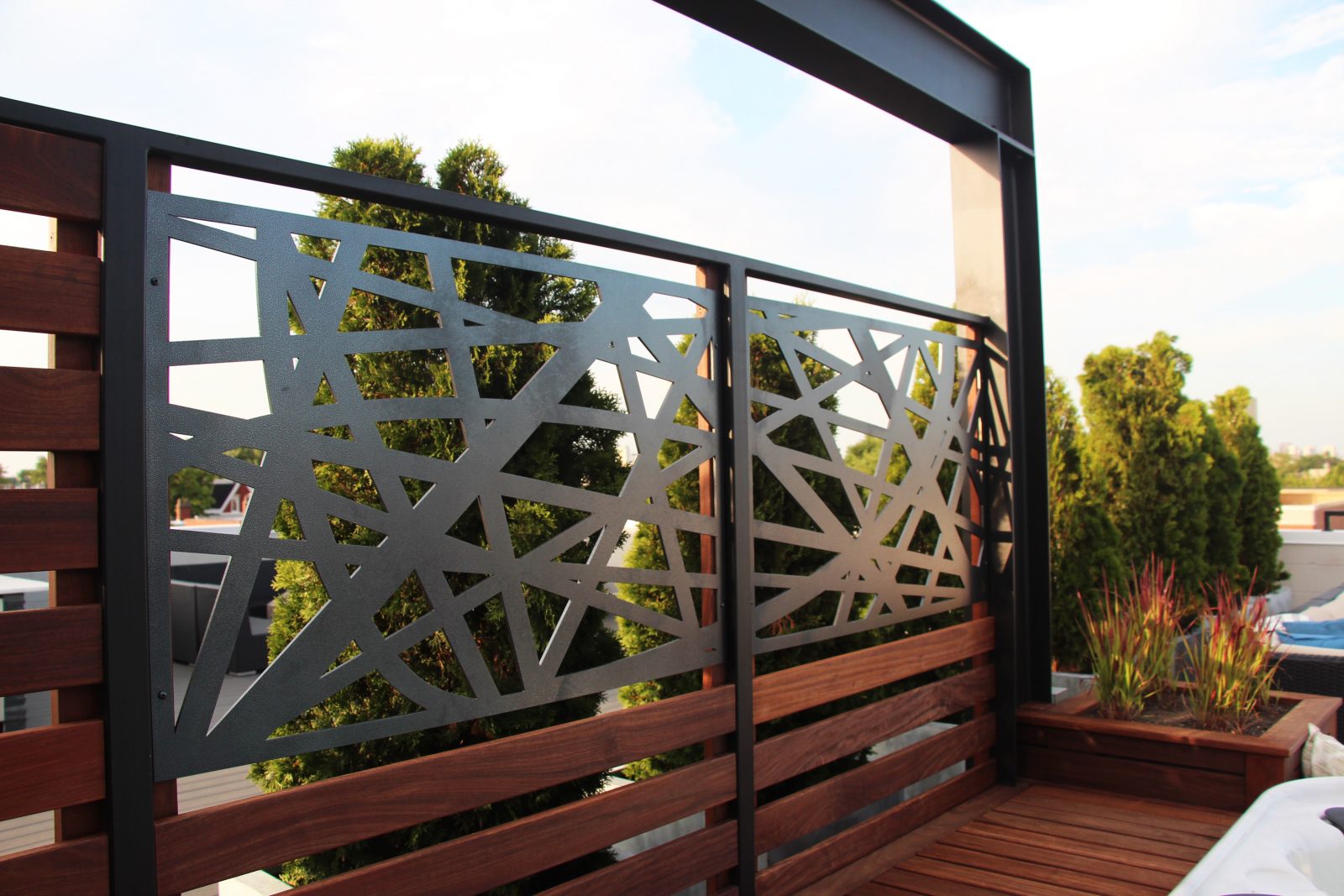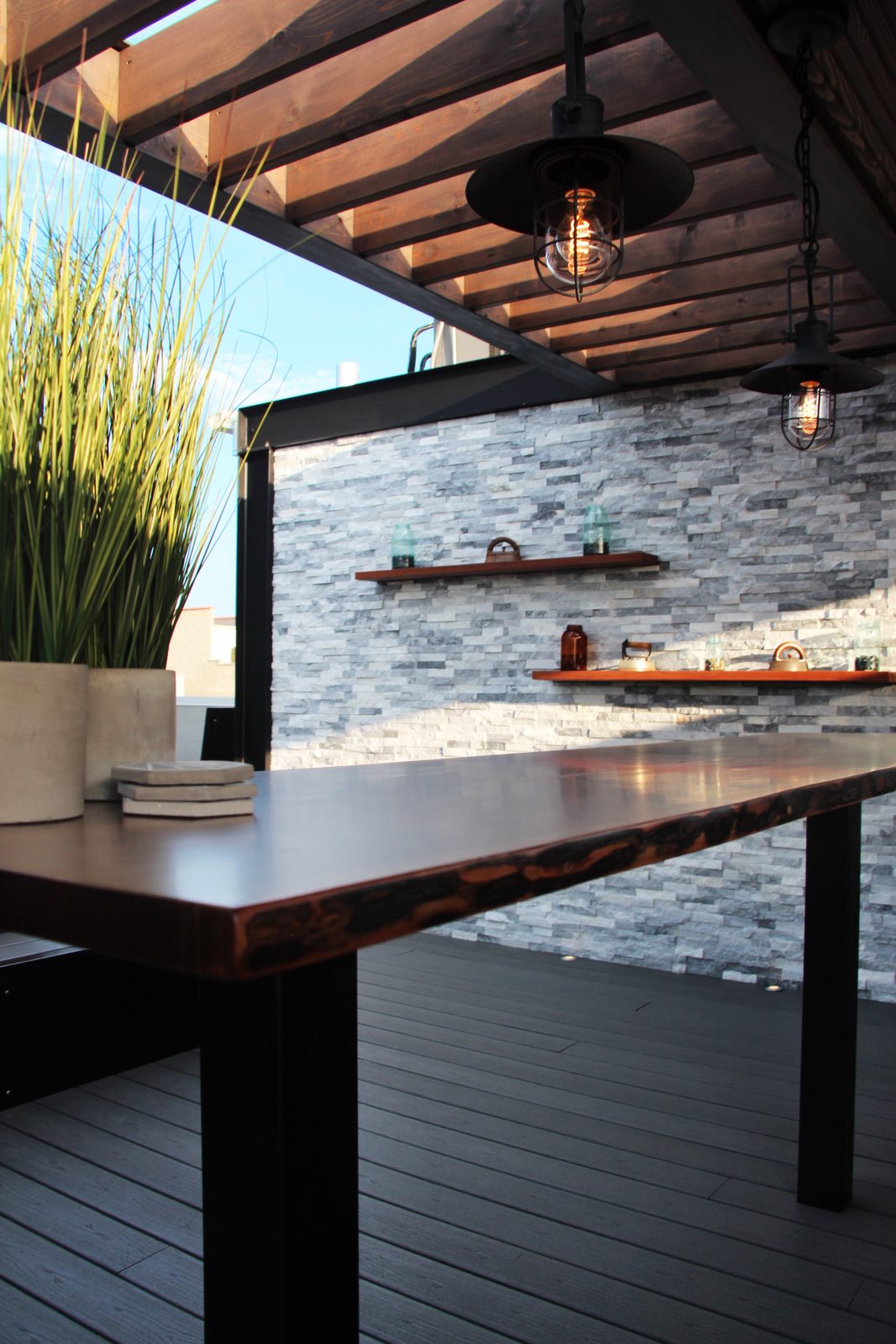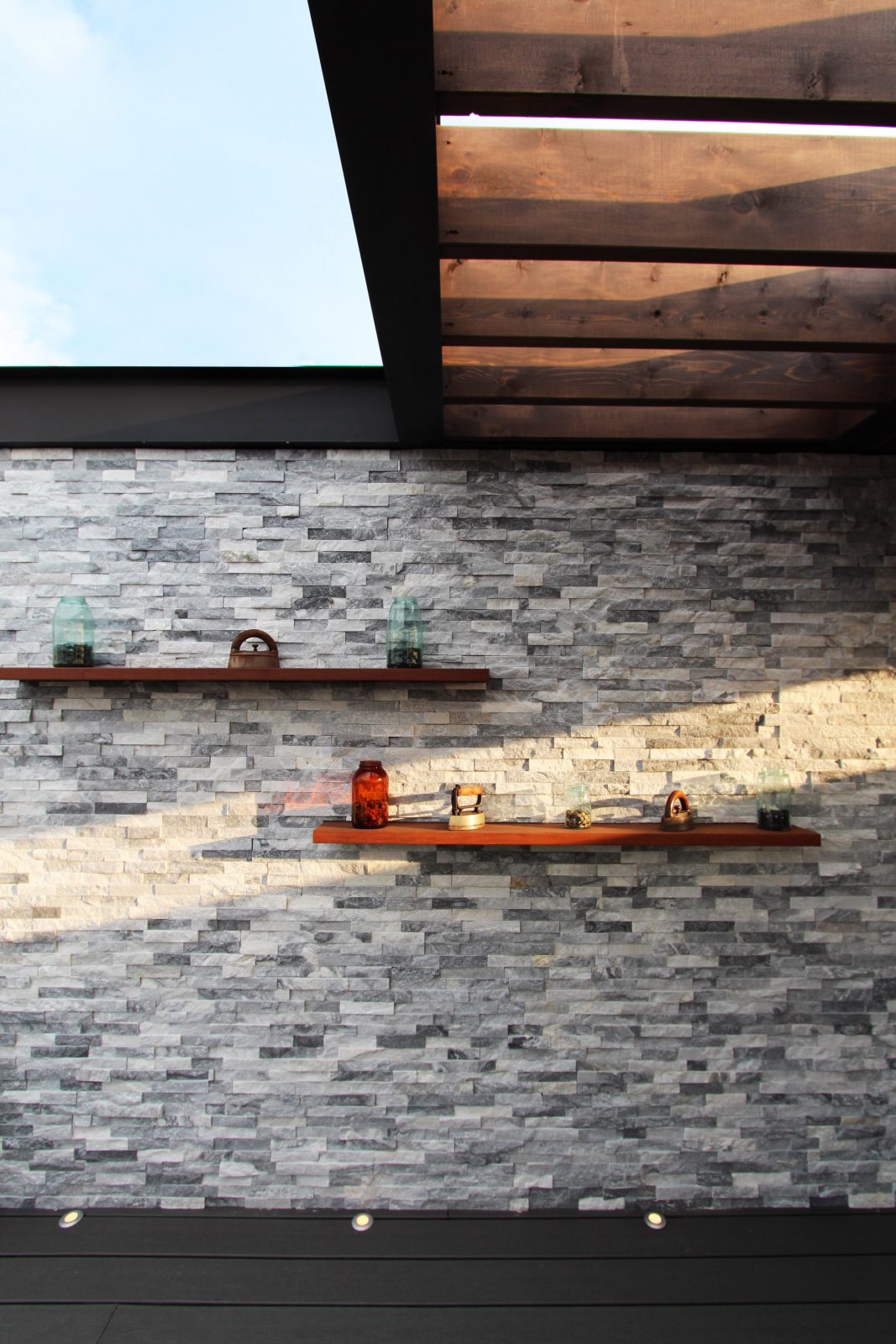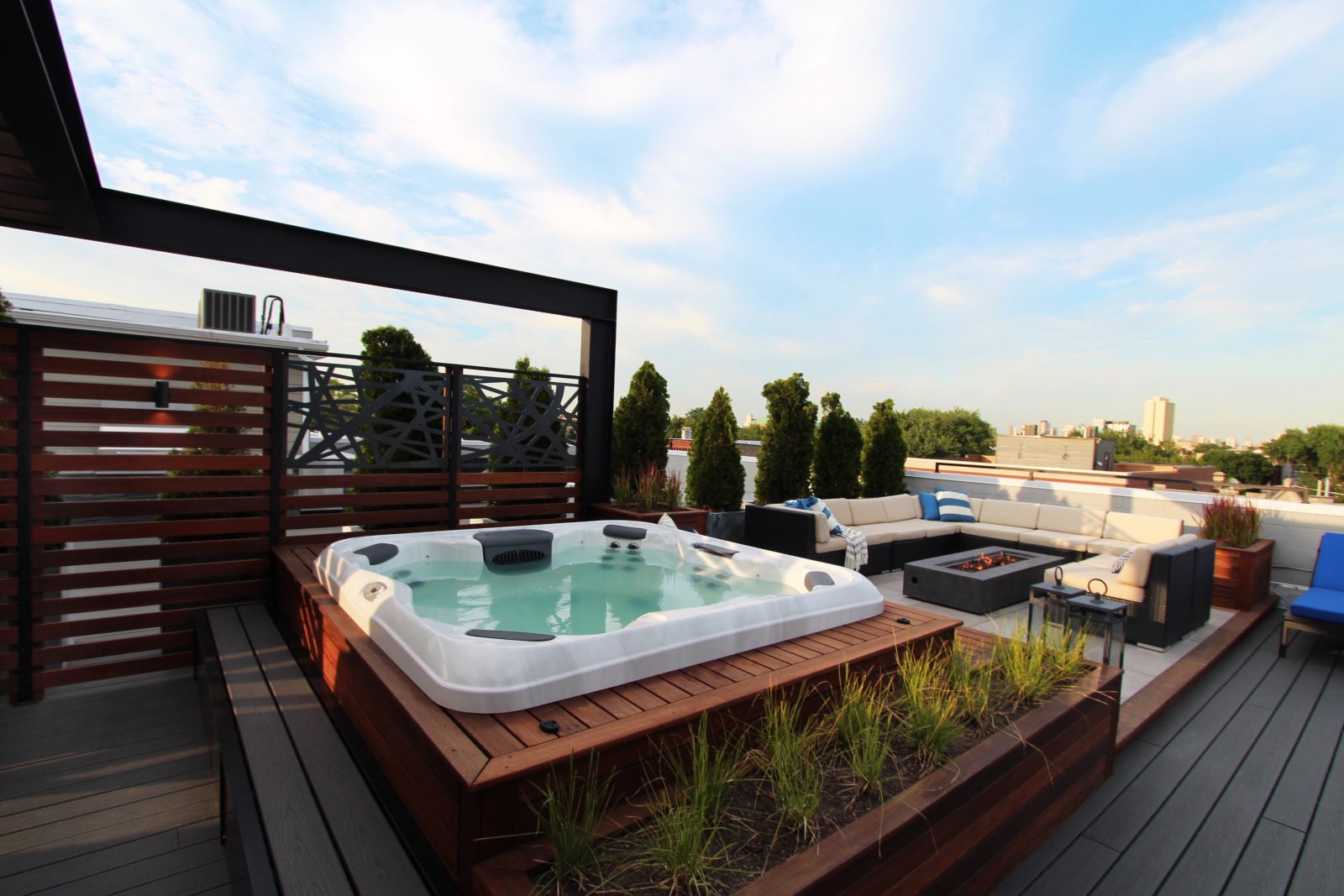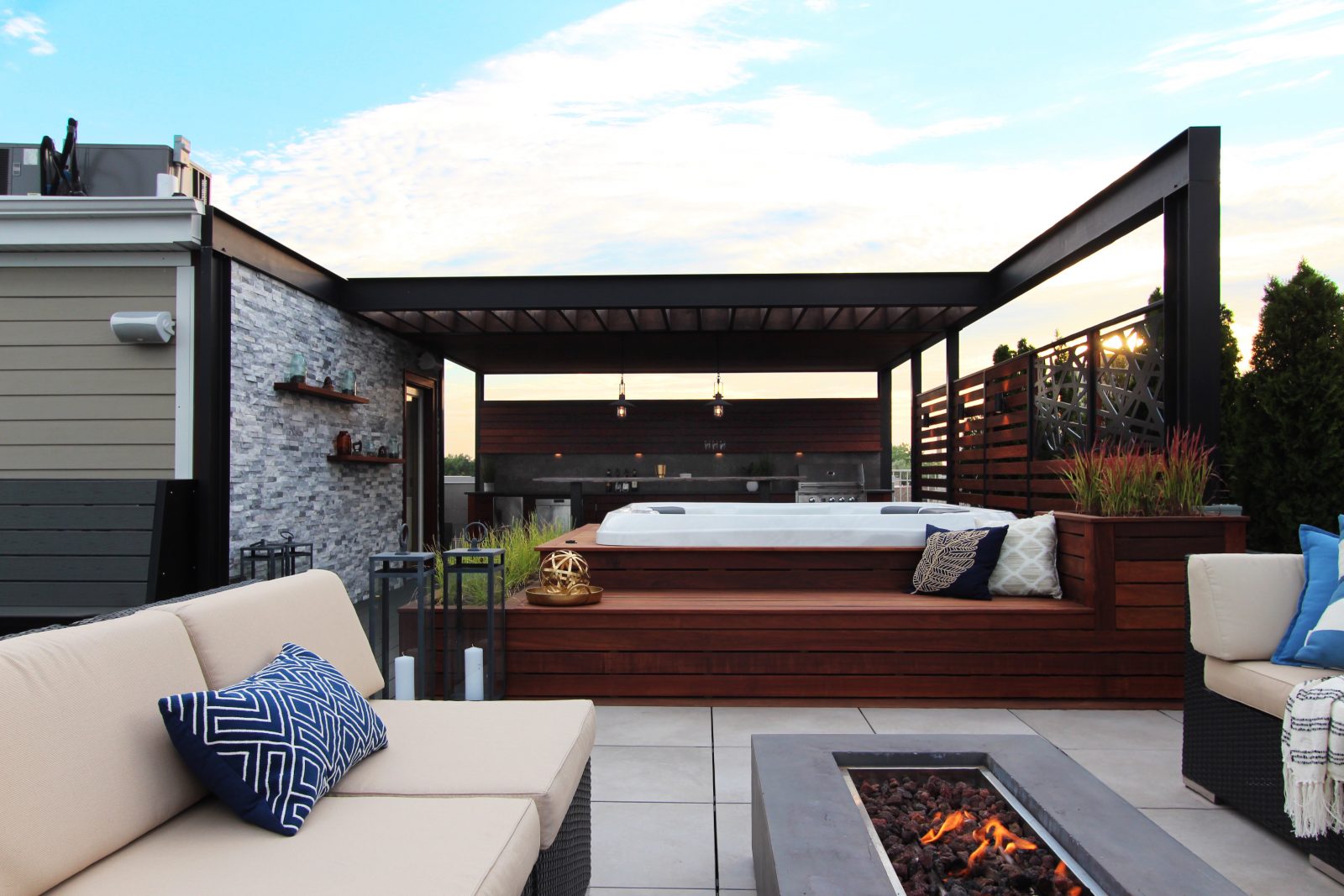 SaveSave