It looks like we are finally going to get some snow as Old Man Winter tightens his grip later this week.
As the skies become gray and the ground white with the winter chill, your summer excitement will no doubt fade. But fear not my loyal readers (reader? Hello, is anyone there?) for I bring you the first of many installments of projects which we are currently being designed to remind us that winter is only temporary. It seems appropriate that most designers focus on bringing you awe inspiring photos of finished projects while neglecting the monster in the closet that are design sketches, perspectives, concept sketches and yes even failed ideas.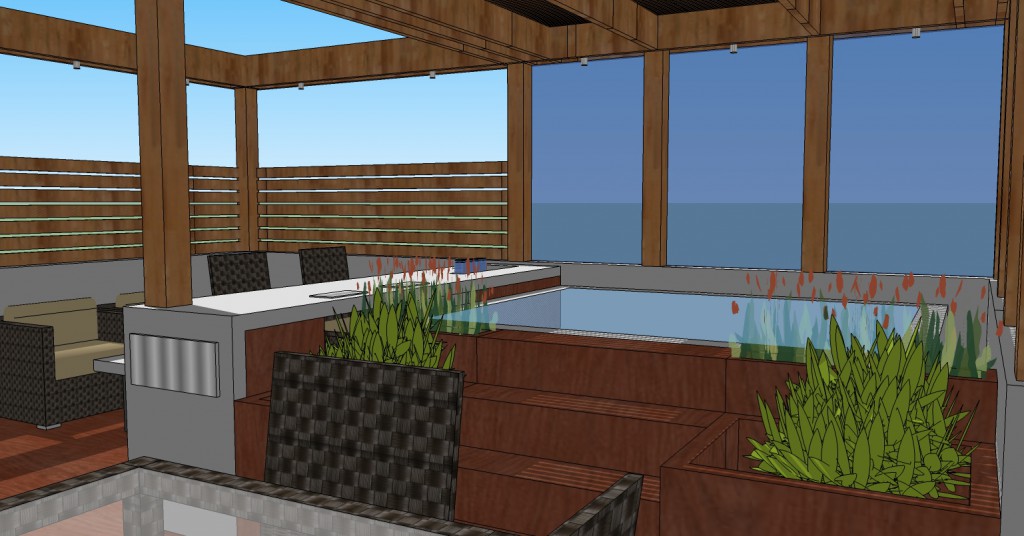 Our first example is a two-phased project on the west side of Chicago that included demolition and reconstruction of the clients existing garage. This I will leave to your imagination. The real challenge on this project was determining how to fit an eight person hot tub on a garage without making it the focal point. A tough challenge considering the tub is approx. ¼ the size of the deck, but I think we have managed to create a space that functions for both large and small groups whether the hot tub is being used or not.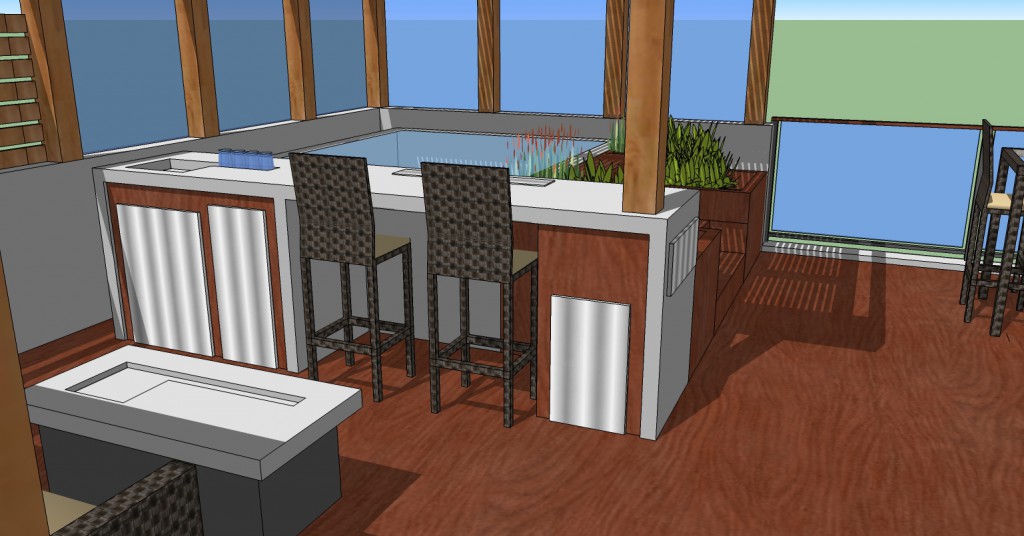 Materials: Poured in place concrete counters, Ipe decking and planters, cedar pergola, tempered frosted glass, stainless steel appliances and wicker furniture. Cocktail Ready: April